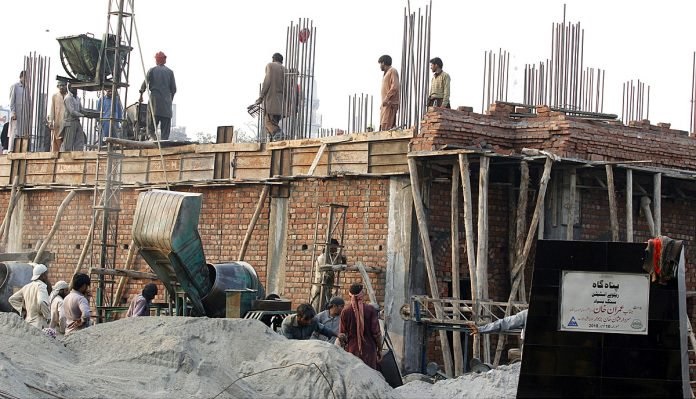 ---
LAHORE: Recently-established shelter homes at various public hospitals have been shut down in the provincial capital due to ad-hoc government policies and a remote governance mechanism, The Express Tribune learnt on Monday.

Hospital administrations indicated that the management and operations of these shelter homes fall under the ambit of the provincial health department. "The primary objective of public hospitals is to provide health care facilities to ailing patients. It is beyond the scope of hospital services to host patients' attendants," said a senior official of a notable public hospital.

The provincial government, with the support and financial assistance of the business community and philanthropists, has established shelter homes at various public hospitals. However, it has failed to maintain these facilities due to lack of ownership.

At Services Hospital, a 20-matress makeshift shelter home was established last month, but it is now locked due to a shortage of staff, insufficient security arrangements and lack of resources. Poor coordination and negligence of the government machinery are once again forcing attendants of patients to spend their nights on bare floors and the benches of hospital corridors.

The situation is no different at other public hospitals such as Jinnah Hospital, Lahore General Hospital and Children Hospital. The Pakistan Tehreek-e-Insaf (PTI-led  government has not yet initiated a single step to revamp the deteriorating health sector, despite promises.

A large number of patients are still forced to visit public hospitals in Lahore because of insufficient healthcare facilities in small cities and rural areas of Punjab.

According to health department officials, the government has established these shelter homes to facilitate attendants of poor patients and now it is the responsibility of hospital administrations to keep them tidy and functional.

Last month, Prime Minister Imran Khan said that it was the responsibility of the state to look after the downtrodden.

He had also gave a go-ahead to establish shelters home at all district headquarter hospitals (DHQs) across the province and accommodate the maximum number of underprivileged people.

While giving the premier a briefing, Lahore division commissioner told said that five shelter homes are currently under construction in Lahore. He added three of these would be opened in April and the rest in May.

The prime minister was told that a governing board, comprising philanthropists, would oversee the affairs of these shelter homes. He added that the government would play the role of a facilitator.

Various proposals, including the legality of the project, were discussed during the meeting. Philanthropists also put forward a proposal to arrange food for the attendants of patients admitted to hospitals.

Bushra Imran Khan, the prime minister's wife, also expressed a keen interest in the shelter home project. She paid several visits to shelter the homes and 'instructed' authorities to complete these facilities at the earliest. However, the current situation of these homes showed that the state machinery is least interested in this public welfare project.