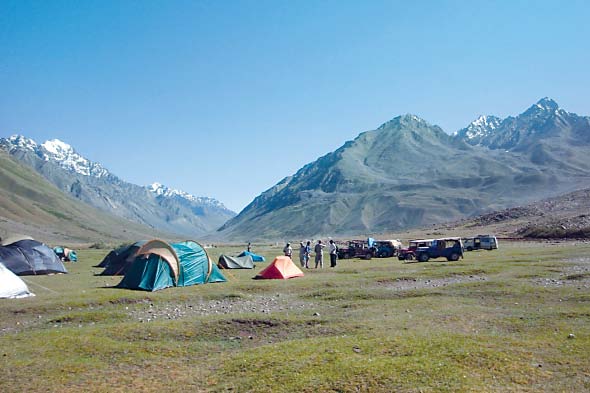 ---
The private sector is ready to invest in the hotel industry. The next phase is to channel that investment in the development of resorts at tourism attractions.

This was said by Special Assistant to the Prime Minister Zulfikar Bukhari as he discussed strategies to promote tourism in Pakistan. He emphasised the role of private investors in developing accommodation facilities for local and international tourists.

He made this statement when he chaired the second meeting of the National Tourism Coordination Board (NTCB). The tourism ministers and officials of the respective provincial ministries briefed the board about policies, functions of the respective provincial tourism authorities and the identification of new tourism sites.

Bukhari took notice of the problems that the provinces have been facing in developing and promoting tourist attractions due to lack of resources.

The annual events organised in different provinces were also on the agenda of the meeting.

The members talked about the importance of highlighting sports and cultural events held in provinces. Bukhari assured the respective provincial members of the support that the federal government is going to extend help to develop infrastructure. Board Members from Punjab, Khyber-Pakhtunkhwa, Balochistan and Gilgit-Baltistan agreed to develop an inter-provincial team to uplift Pakistan's brand in different international travel trade shows like World Travel Market (WTM) London.

Additionally, filmmaking and allocation of locations to film directors were part of the meeting.

The members agreed that filmmaking will indirectly highlight the beauty of tourist destinations in Pakistan which is why respective the provincial governments can establish funds for filmmakers.

"We have tourism policies and authorities made in respective provinces, all we need is a vision, teamwork and direction to make Pakistan a "brand" in international tourism. Seeing provinces working together on this cause is a positive sign," said Bukhari.

The federal government will work as a facilitator, while provinces will have to work together to promote tourism. 

Published in The Express Tribune, April 9th, 2019.
COMMENTS
Comments are moderated and generally will be posted if they are on-topic and not abusive.
For more information, please see our Comments FAQ