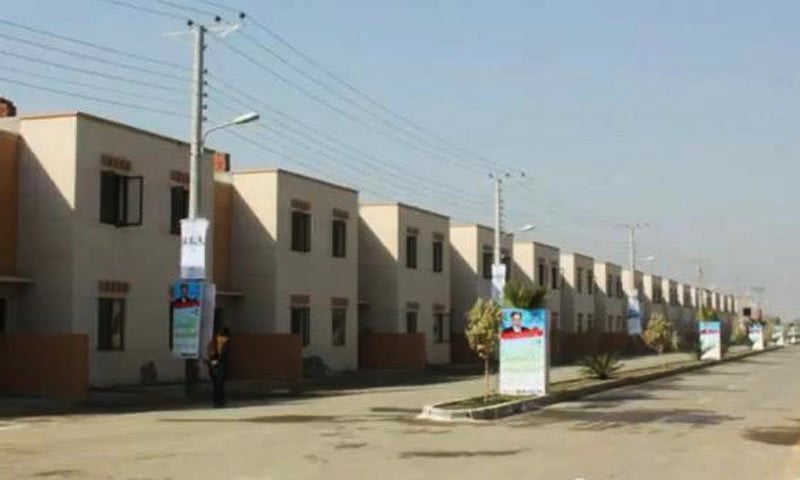 ---
ISLAMABAD: Federal Minister for Housing and Works Tariq Bashir Cheema has said Prime Minister Imran Khan will inaugurate five million housing project in Islamabad on April 17 and in Quetta on Aril 21.

"Five locations have been identified in Islamabad where work on the project will start. However, I cannot provide information regarding these locations right now," Cheema said on Monday while briefing the National Assembly's Standing Committee for Housing and Works.

Cheema told the committee, chaired by MNA Bashir Haroon, that many housing projects are facing delay due to different reasons.

He requested not to be pushed to unveil the causes of these delays and said he would tell about those responsible for it if the issue is put on the next meeting's agenda.

He said the government will try its best to provide relief to government employees, adding that he was aware of the people who had paid installments for a property but had not been given any house or plot.

Housing schemes in Lahore urged to carry out tree plantation drives

The federal minister said people who are not government employees but who are residing in Gulshan Jinnah, a government servants' housing scheme, will have to leave now because this has been explicitly stated by the court.

Speaking on the occasion, secretary housing said according to the court order, rules in this regard have been prepared and sent for vetting. The court has directed authorities to complete the work in three months, he added.

He said only officers above grade-17 will be able to reside in Gulshan Jinnah. "We have been asked not to evacuate the current residents for three months. The Ministry of Housing has decided that all illegal allotment will be cancelled," he added.

He said details regarding the number of homes allotted to religious seminaries have been gathered and any allotment, if found illegal, would be cancelled.

"The PM has issued clear instructions those departments which don't provide record of government lands will be considered to be doing a criminal act," he said.

Nafeesa Khattak, a member of the committee, suggested that maybe the departments were not providing record of land out of fear for the National Accountability Bureau (NAB).

A report on the family which died at government lodging in Karachi, Qasr Naz, was also presented in the meeting. MNA Agha Rafiullah said a poisonous insecticide, which is banned all over the world, was used in the room which caused death of the family.

The federal minister while confirming that it was a banned insecticide said investigations were under way to find out who was responsible for the spray. He agreed that the family had been wronged but vowed that whoever is responsible will be taken to task.