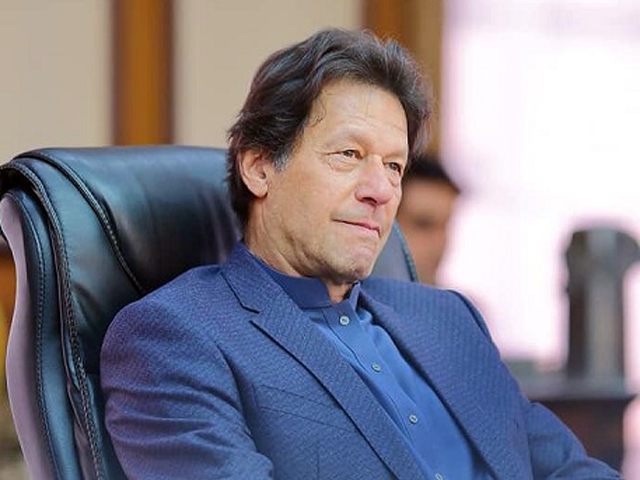 ---
Prime Minister Imran Khan on Monday released his policy statement on Ehsas programme for poverty alleviation in the country.

Taking to Twitter, the premier said his "priority poverty reduction programme with its four focus areas and 115 policy actions will reduce inequality, invest in people, and uplift lagging districts."


I am pleased to release my policy statement on #Ehsaas, my priority poverty reduction programme with its 4 focus areas and 115 policy actions to reduce inequality, invest in people, and uplift lagging districts https://t.co/Ue20Gaw3aC

— Imran Khan (@ImranKhanPTI) April 8, 2019


The four pillars include addressing elite capture and making the government system work to create equality, safety nets for disadvantaged segments of the population, jobs and livelihoods, and human capital development, Radio Pakistan reported.

PM Imran rolls out Rs80b anti-poverty plan

In the policy document, the prime minister reiterated his determination that Ehsaas would help turn Pakistan into a welfare state. For this purpose all tools and technology will be used to create precision safety nets and to promote financial inclusion besides supporting the economic empowerment of women, he added.

Imran Khan said the program's principles and approaches centre on tapping multi-sector collaboration for solutions, ensuring joint federal-provincial leadership and mainstreaming the role of the private sector. He said an approach has been adopted to provide a level playing field on the one hand and foster locally-relevant innovation on the other, to create jobs and promote livelihood in 'quick-win' areas.

The prime minister said the program was for the extreme poor, jobless, poor farmers, labourers, sick and undernourished as well as for students from low-income backgrounds and for poor women and elderly citizens.

Ehsas, Sehat Insaf Card will be extended to Sindh: PM Imran

This plan, he said, was also about lifting districts lagging due to extreme poverty, adding that the poverty reduction strategy of Ehsaas was articulated in four pillars and it currently embodies 115 policy actions, which may be expanded as the process of consultations on the program, further widens.

The prime minister had rolled out the Rs80 billion poverty alleviation programme aimed at uplifting the downtrodden and vulnerable segments of society on March 27.

He announced the government will allocate an additional amount of Rs80 billion in the country's social protection spending in backward areas from the current year, raising it to Rs120 billion in 2021.