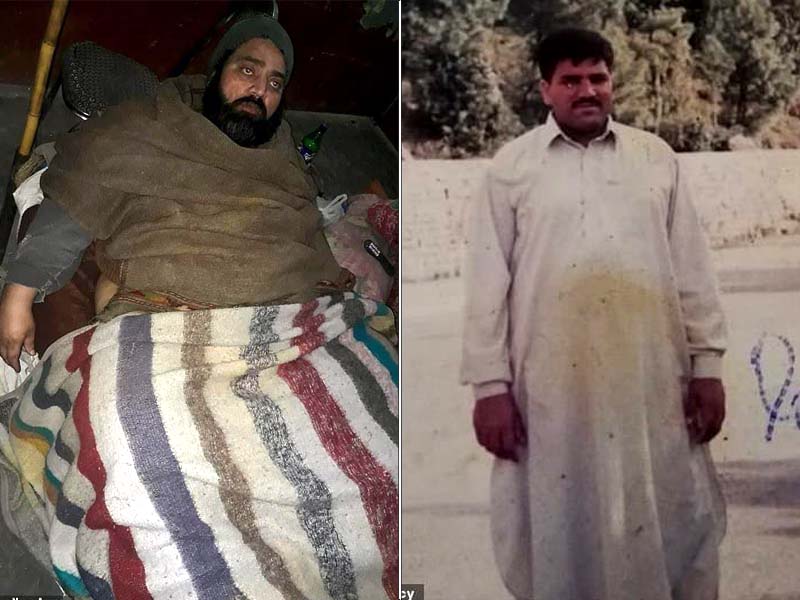 ---
A Gujranwala man has been left bedridden owing to his gigantic leg is pleading with doctors to amputate the limb, Mail Online reported.
Muhammad Mushtaq has elephantiasis - caused by a parasitic infection that stops the lymphatic system from draining unwanted fluid and toxins from its tissues.
This has caused the 40-year-old's left leg to swell to 10 times its normal size over the past two years. It now weighs in at an enormous 150kg.
The former butcher, who was forced to give up work, now relies on his brother and sister-in-law to meet his "basic needs".
Mushtaq claims a local doctor said surgery to treat his leg could be deadly.
He is now appealing to his government to pay for him to see another medic, even if it means being told his only option is amputation.
"This is extremely painful for me, I have to depend on others for my basic needs. I am locked in my room the entire day and I need the help of six people to lift me because of my weight."
Children in South Asia hardest hit by air pollution, says study
Mushtaq's gigantic leg combined with his inactive lifestyle has caused him to balloon to an obese 298kg.
Mushtaq - who recently lost his parents - first noticed a lump on his leg two years ago.
After ignoring it for three months, the mass rapidly grew until he was unable to hide it under clothes.
"I was living a normal life until two years ago,' Mushtaq said, adding that, "I noticed a small lump around my left thigh just below the hips.'
"It was very small at first and because of the fear of embarrassment, I didn't show it to anyone but gradually it started growing and within three months it grew so big I couldn't hide it anymore," he said.
"I went to see a local family doctor who asked me to go to Lahore or Karachi for proper check-up."
COMMENTS (1)
Comments are moderated and generally will be posted if they are on-topic and not abusive.
For more information, please see our Comments FAQ