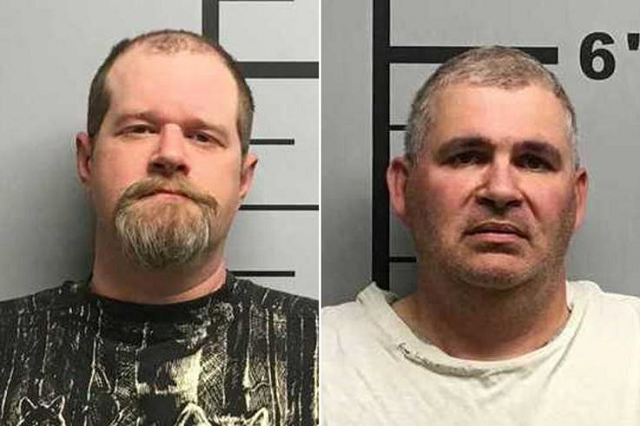 ---
Police arrested two men in the southern US state of Arkansas on Monday after the pair was taking turns shooting at each other while wearing bulletproof vests, Newsweek reported.

Details of the incident, which took place on Sunday and left a neighbour alarmed, were recorded inside an arrest affidavit obtained by the Northwest Arkansas Democrat-Gazette.

The men involved, Charles Eugene Ferris, age 50, and Christopher Hicks, age 36, initially tried to concoct an elaborate cover story for the injury, police said.

New York man charged with threatening to kill Muslim US lawmaker Ilhan Omar

Leslie Ferris, the man's wife, had a different recollection of events. She told police that he had been drinking outside their home with his neighbour Hicks when gunfire erupted.

Charles later changed his story after being confronted by the investigators. He revealed that both men were in fact in an intoxicated state while playing with a bullet-resistant vest. After asking Hicks to shoot him, he was hit in the chest with a .22 caliber semi-automatic rifle, leaving the mark.

Following the shot, Charles admitted that he got angry about the injury and then "unloaded the clip" into Hicks, who by this stage was wearing the vest. The friend was struck five times in the back. Luckily none of the bullets pierced the material, a local media outlet reported.

Speaking to another local media outlet, a neighbour said that he was concerned about his children, who live nearby. "I have three kids, two of them still live at home here … right next to them. They shoot as many as 50 to 100 rounds at a time. I just want to make sure it's not just left hanging, no charges."

Holy Quran bookshelf saved New Zealand mosque survivor

"There has to be something done about it. If nothing is done it could escalate into someone getting seriously injured. Maybe somebody that is not on their property," he added.

According to reports, both Charles and Hicks were arrested on suspicion of aggravated assault, a Class D felony which carries a potential penalty of six years in prison and a fine of up to $10,000. However, no formal charges have been filed and the pair was released on $5,000 bond.

The two men are currently scheduled to appear in court.