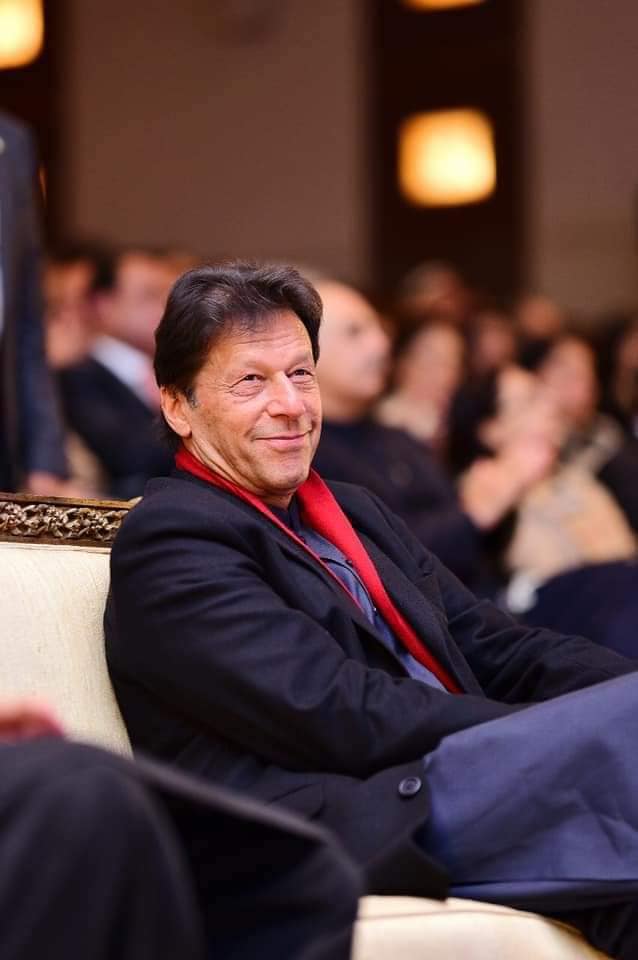 ---
Let's recap some of the top stories of the past few days. The Federal Board of Revenue faces record shortfall in its revenue collection. The inflation jumps to a five-year high. The Pakistan Tehreek-e-Insaf (PTI) government drops the petrol bomb. The rupee hits an all-time low.

These headlines speak volumes of the economic crises Pakistan is confronted with. The PTI government's best defence is still to blame its predecessor for the precipice.

But their claims aside, the situation is so grave that one of the top bureaucrats, who served almost every government, told me that in his career of over three decades he had never witnessed such a clueless administration. People who have voted the PTI to power are wondering if this is the change they have been promised.

Recently, I came across a PTI voter, who was a captain of a famous App-based cab service. I began to realise the person was well educated for the manner he spoke English fluently. This naturally compelled me to ask him why he was running a cab. The person had a postgraduate degree from a well-reputed university and until six months ago he had been working at a senior position at one of the major cellular companies. He, however, lost the job after the company resorted to job and pay cuts in view of the impending economic crises in Pakistan. Having over six years of experience, he was more than hopeful to find a better job. But unfortunately, he couldn't despite dropping his resume and giving interviews at several organisations. He was left with no other option but to become a cab driver. His story must shake those who promised millions of jobs. The despondency is slowly but surely creeping in even among those who are diehard fans of Prime Minister Imran Khan.

During the last five years, a narrative was built through a well-orchestrated campaign that both the Pakistan Muslim League-N and the Pakistan Peoples Party were corrupt to the core and hence this country needed a change. That sustained campaign advanced through certain anchors and journalists eventually helped Imran Khan's PTI to form the government after the July 2018 polls. We were repeatedly reminded that after many decades Pakistan for the first time had a civilian government that enjoys total support of the security establishment meaning everything would be hunky-dory.

But seven months into the office, the performance of the government shows that the situation is getting from bad to worse. The civil-military 'one page story' is not working. Today, even those diehard anchors, who for once put aside journalistic norms, are feeling embarrassed. There are murmurs that those who brought them to power are not happy either.

This PTI experiment tells us that Pakistan is not an easy country to govern. The problems are far bigger than just corruption scandals of two major political parties. Our population is growing at an alarming rate putting enormous burden on the country's depleting resources. Not all is well in the country.

This situation warrants a new script, the one that is not focused on eliminating certain individuals from the political arena through means fair or foul. The NRO, or National Reconciliation Ordinance, is a buzz word in our political discourse. Whether the recent relief given to the three-time former prime minister Nawaz Sharif by the Supreme Court was part of some NRO is a separate debate, but Pakistan does need an NRO — one that leads to building a national consensus on major political, economic and security reforms. This is possible through candid and open dialogue among all the major players. For so long we have brushed real issues under the carpet. It is time to tackle our chronic internal faultiness head on without which the path to progress will always be a distant dream.



Published in The Express Tribune, April 8th, 2019.

Like Opinion & Editorial on Facebook, follow @ETOpEd on Twitter to receive all updates on all our daily pieces.
COMMENTS (2)
Comments are moderated and generally will be posted if they are on-topic and not abusive.
For more information, please see our Comments FAQ