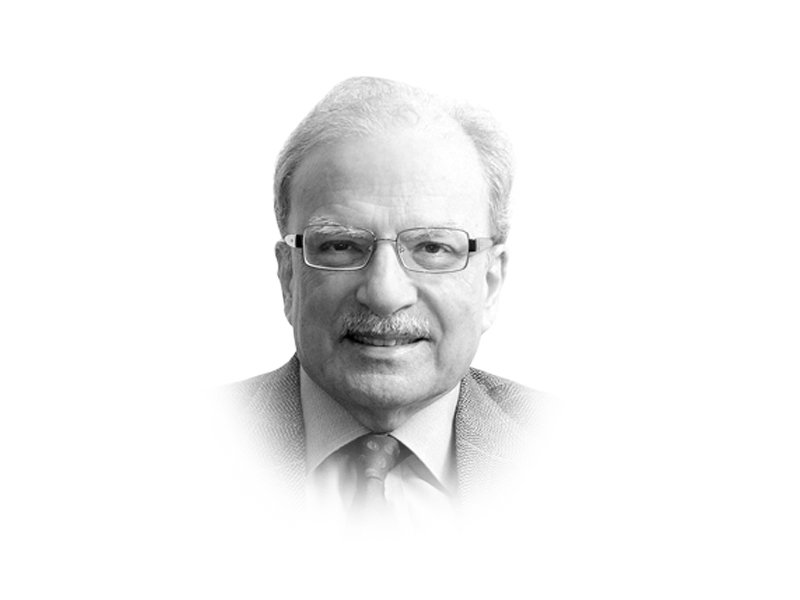 ---
President Xi didn't have to travel to Europe to see and understand the enormous change occurring in the European Continent and its relevance for China. Economic stresses were still not gone after the Great Recession of 2007-09.

The European Union experiment was not working for all nations in the continent, certainly not for Italy, the first port of call for the Chinese president.

Under President Vladimir Putin, Russia had begun to spread its wings, and appeared in places it had not been to before, even not during the expansionist Soviet Union period. It had shown up in Africa, a continent of great interest for China.

And then there was the massive population move from Africa and the Middle East into Europe. The arrival of millions of Muslim refugees was resulting in the demise of Western political liberalism.

It was widely expected that the three leaders who greeted Xi in Paris would focus on grievances about Beijing's alleged unfair trade practices, picking up on the lead of US President Donald Trump.

The American leader had made these the basis of his trade war with China. Xi was reminded of the difficulties his trade negotiators were having in reaching an understanding with their American counterparts when he changed his travel schedule.

Xi had planned to travel to Rome, Monaco, Paris and Florida during this trip. He cut out the fourth lag of the planned outing and flew back to Beijing from Paris. The Chinese and American negotiators were not anywhere a deal for Xi to travel to Mar-a-Lago, President Trump's seaside retreat.

The Europeans, again following the United States, are also worried about the rapid expansion of China's technological reach. Monaco had dedicated a two square kilometer test-bed for a new 5G mobile network for Huawei, the Chinese telecom maker.

Monaco promoted the deal as part of a programme to become a "smart nation" and China was happy to have a display window in the heart of Europe. But Europe did not have a uniform approach to the Chinese encroachment.

For instance, telecoms billionaire Xavier Neal had joined other operators in France to keep a distance from Huawei. However, he owned a majority share in Monaco Telecom that had linked up with the Chinese company to produce a showpiece that Europe could see and hear. The Europeans were looking in other directions. The public-sector European Investment Bank had given loans to Nokia to fund homegrown 5G developments and Brussels had set up a pilot scheme known as the European Innovation Council to help local startups in advanced technologies.

There were other mixed signals far from Europe for the Chinese involvement. For instance, Beijing had poured $6.5 billion into Portugal, going from nothing in 2010. China was also cultivating some of the East European nations such as Hungary that lay in the path of the Belt and Road Initiative.

The Chinese leader sought to soothe Europe's nerves. In a joint press conference with French President Emmanuel Macron, German Chancellor Angela Merkel and European President Jean-Claude Juncker, Xi was unusually open. "We cannot let mutual suspicion get the better of us. We must not be guarded against each other and worry that they may do something behind our back. That is very important. That is something we need to avoid".

But the EU President was not comforted. Juncker told lawmakers in the German state of Saarland on April 1, after Xi had departed that the European leaders explained to the Chinese leader that "it can't stay like this, that Chinese companies have free access to our markets in Europe, but we don't to the markets in China".

He went beyond trade issues since Chinese investments in his continent make it harder for the European leaders to agree among themselves on important foreign policy issues.

"One country isn't able to condemn Chinese human rights policy because Chinese investors are involved in one of their ports." This was an obvious reference to the Chinese effort to develop the port of Trieste on Italy's Adriatic Sea. He was also critical of the BRI, which he saw as a threat not only to Italian sovereignty but to the independence of the entire continent.

What did President Xi achieve during his much-anticipated visit to Europe? Time is not on the European side and as the Chinese have shown time and again they have the patience to wait. There was obvious comfort to be drawn by Beijing for having enrolled one of the major European nations to become a full member of the BRI.

With Italy on board, the Chinese have gained a foothold into Europe. Once the BRI matures and a vast networks of roads, railways, oil and gas pipelines, and fibre optics cables are built and laid, Europe will be well on the way to becoming an important partner of the rapidly expanding Chinese economy.

Then there are demographic changes occurring that would affect the world's future. Both China and Europe have aging populations — Europe more rapidly than China — that require infusion of youths into the economic systems. Immigration is not a solution the Europeans are prepared to accept.

Their approach is to have better linkages with the parts of the world that have an abundance of young people. They don't have to move physically to provide what the Europeans don't have the manpower to produce. Goods can move quickly if there is connectivity which the BRI aims to create.

What we are witnessing, therefore, is a major global realignment in which good physical connections are vitally important. Land can be as important as seas and oceans to bring the world together. This is what the Chinese are hoping to achieve. The new world order would be dominated by three centres of economic activity — the United States, China and Europe. It will be tripolar rather than bipolar. Russia and India, the other two large landmass countries, are not quite ready to make it into this configuration.

Published in The Express Tribune, April 8th, 2019.

Like Opinion & Editorial on Facebook, follow @ETOpEd on Twitter to receive all updates on all our daily pieces.