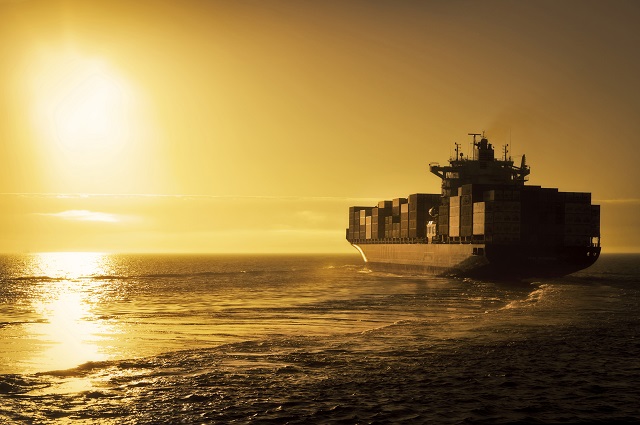 ---
ISLAMABAD: From time to time, Pakistan's leaders tout that the country needs trade not aid. Such statements, though politically luring, are grossly misleading for at least two reasons.

One, they imply that the country faces a trade-off between foreign aid and improved access for its products in foreign markets and that it should invariably opt for the latter. Two, such statements indicate that the country is in a position to reap benefits of increased trade opportunities.

The fact is that Pakistan requires both aid and trade. Aid is necessary for securing any benefits arising out of enhanced market access for exports. Aid for trade, and not merely trade, is thus what the country needs.

There is ample evidence that the capacity to derive benefits from trade liberalisation is contingent upon the level of development. That is why by and large the major beneficiaries of liberalisation have been developed countries and relatively advanced developing economies, such as China and to a certain extent India.

Coming back to Pakistan, the country is a founding member of the World Trade Organisation (WTO) as well as a signatory to several regional and bilateral preferential trade agreements (PTAs). In the wake of its membership of the WTO and PTAs, the country has significantly liberalised its trade regime and secured better market access for its exports.

In 1992-93, the country's average applied tariffs were 91%. By 2016-17, the average applied tariffs had been scaled down to 12.1%.

However, Pakistan has not been able to reap benefits of multilateral or regional integration and seen its trade balance deteriorate with the passage of time. The last two financial years closed with $32.5 billion and $37.6 billion in trade deficit respectively.

Over the years, Pakistan has clinched quite a few bilateral trade arrangements including free trade agreements (FTAs) with China, Malaysia and Sri Lanka, and a preferential trade agreement with Indonesia.

Pak-China FTA became operational in July 2007. In the wake of the FTA, Pakistan's exports to China went up from $726.7 million in 2008 to $1.8 billion in 2018 while Pakistan's imports from China scaled up from $4.7 billion in 2008 to $14.6 billion in 2018. Pakistan's trade deficit with China more than tripled from $4 billion to $12.8 billion during this period.

Pakistan's FTA with Malaysia became operational on January 1, 2008. In the wake of the FTA, Pakistan's exports to Malaysia edged up from $158.2 million in 2009 to $158.7 million in 2018. Thus, the overall growth in Pakistan's exports had been stagnant. During the same period, Pakistan's imports from Malaysia declined from $1.6 billion to $1.2 billion.

The PTA with Indonesia has been operational since 2012. In the wake of the PTA, Pakistan's exports to Indonesia went up from $144 million in 2013 to $310 million in 2018 while Pakistan's imports from Indonesia rose from $1.2 billion in 2013 to $2.5 billion in 2018. The trade deficit doubled from $1.1 billion to $2.2 billion during this period.

The FTA with Sri Lanka, Pakistan's first bilateral FTA, came into force in June 2005. It is a limited scope agreement in which Pakistan and Sri Lanka have granted concessions to each other on only 206 and 102 products respectively. Because of its limited scope, it can be called FTA only by courtesy.

Thus, none of Pakistan's bilateral trade agreements has been instrumental in achieving a quantum leap in exports. In the case of Malaysia FTA, exports have remained stagnant, while in the agreements with China and Indonesia, the trade deficit has tripled and doubled respectively.

Supply-side constraints

The major reason for such trade imbalances is the supply-side constraints and lack of competitiveness. This is reflected in the country's ranking on the Global Competitiveness Index (GCI) of the World Economic Forum (WEF). In 2007-08, Pakistan's GCI position was 92, which fell to 107 in 2017-18 among 140 nations.

In institutions, the country's ranking fell from 81 in 2007-08 to 109 in 2017-18; in infrastructure, from 72 to 93; in macroeconomic stability, from 101 to 103; in labour market efficiency, from 113 to 121; and in innovation, from 69 to 75.

There are several areas in which Pakistan needs aid for trade. Present-day trade agreements are very comprehensive in scope and cover a wide range of subjects including investment, intellectual property rights, dispute settlement, services, economic cooperation, health and safety standards and competition policies.

Negotiating and implementing such comprehensive agreements requires capacity building of the institutions concerned.

In the second place, trade-related physical and commercial infrastructure has become a major element of competitiveness of nations. Conversely, countries like Pakistan, which lack quality infrastructure, find it difficult to compete internationally. The country must improve physical and commercial infrastructure, for which foreign aid is needed.

In the third place, the export performance of a country in large part depends on its industrial performance. Pakistan mainly exports low-technology and low value-added products such as textiles, garments, leather articles and sports goods and is effectively excluded from global value chains.

The export base is narrow and the textile sector, the linchpin of the country's export performance, is marred by low productivity, obsolete machinery, lack of innovation and deficiency of skilled labour force.

Besides, the share of textile in global trade has been stuck around 6% for many years, which means Pakistan's export pattern is quite opposite to the world's. Foreign technical and economic assistance can be of great help in putting the domestic industry on the right track.

In the fourth place, the country needs trade-related adjustment assistance to help meet the costs associated with trade liberalisation. The importance of being efficient has put cost controls at a high premium.

In their bid to bring down their cost of production, firms are forced to eliminate several positions and even relocate to a foreign land as some textile manufacturers have shifted to Bangladesh. Obviously, there are some winners and losers in this process. The main losers are the blue-collar workers, who are either thrown out of job or forced to work at lower wages.

There is a need to undertake programmes for the re-adjustment of displaced workers. However, the problem in the case of countries like Pakistan is that they lack the funds as well as the institutional mechanism for the re-adjustment of displaced workers. Failure to re-adjust the displaced workers is not only an economic but also a social problem.

Finally, there is a need for strengthening linkages between trade and human development. Trade can serve as an engine of human development by accelerating growth, generating jobs and incomes and reducing poverty. On its part, human capital development increases a worker's productive capacity.

On the UNDP's Human Development Index (HDI) for 2018, Pakistan is ranked 150 among 189 countries. A major reason for this is relatively low budgetary allocation for health and education. Foreign assistance can be of great use in promoting human development.

The writer is an Islamabad-based columnist

Published in The Express Tribune, April 8th, 2019.

Like Business on Facebook, follow @TribuneBiz on Twitter to stay informed and join in the conversation.