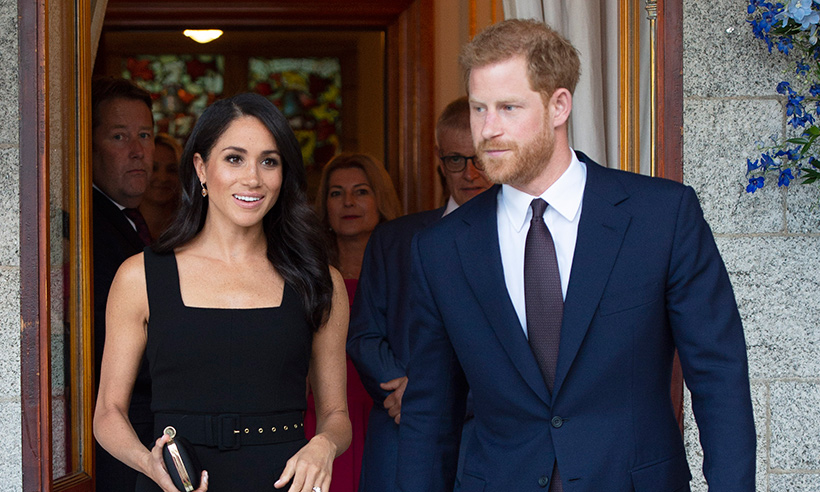 ---
Prince Harry and Duchess of Sussex Meghan Markle made their official Instagram debut last week. Meghan previously had an account however, she was asked to delete it along with the rest of her social media presence before her wedding to Harry, reported Vulture.

Their first Instagram post was an introduction to the type of content you can expect to find if you follow @sussexroyal. Nonetheless, it has been speculated that the couple's social media team stole the handle from an unsuspecting Instagram user.

https://www.instagram.com/p/BvwZTPgBsvT/?utm_source=ig_embed

Kevin Keiley, a driving instructor from West Sussex, was the owner of the handle @sussexroyal for three years before the actual Sussex royals appeared, according to BBC. He says the name was a tribute to his favourite soccer team, Reading FC, who are nicknamed the Royals. Keiley stated that he didn't know the handle had been taken until his son texted him, at which point he noticed that his handle is now @_sussexroyal_.

Has Priyanka Chopra, Meghan Markle's friendship hit a rough patch?

He said he mostly used the account to like other posts, only occasionally posting himself. "I'm a bit loath to use Instagram until I have a chat with them personally," he said. Instagram told BBC it changed the handle to "prevent digital squatting." Meanwhile, Keiley's still clinging to @sussexroyal on Twitter. "I used to have four followers and in 24 hours I've gone up to about 198," he said.




Fans are already loving the new account, which now has over 4.1million followers. The new Instagram account has broken the record for the fastest time to gain one million followers on Instagram. It reached the 1 million milestone in just 5 hours and 45 minutes.

Have something to add to the story? Share it in the comments below.