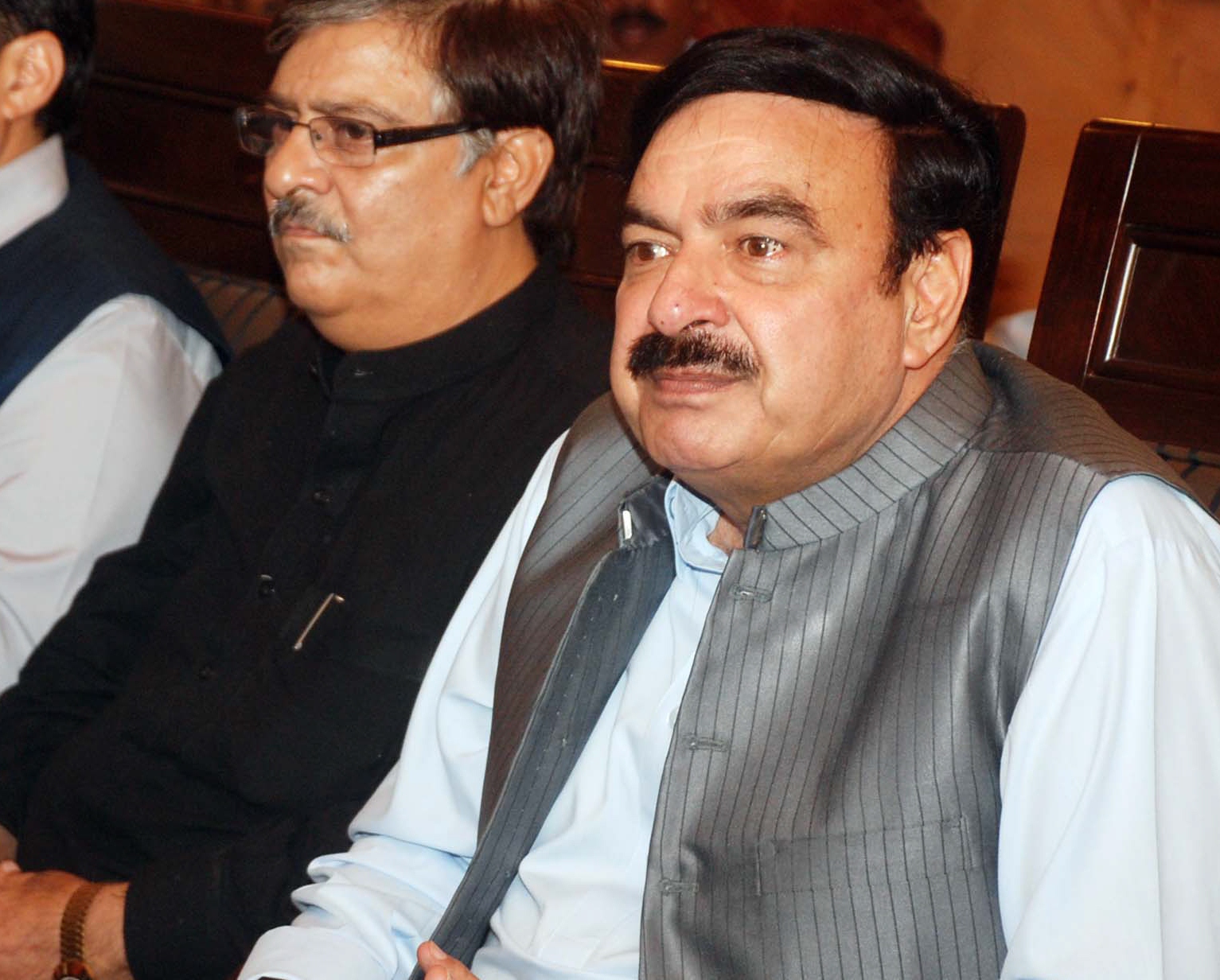 ---
LAHORE: Railways Minister Sheikh Rashid has tendered an apology over the derailment of a freight train and expressed the hope that people would forgive him.

Addressing a news conference at the railways headquarters he­re on Saturday, the federal minister said that the commuters had to face difficulty due to the train accident. He expressed sorrow over the incident and said that all necessary steps were being taken for the improvement of railways.

Rashid said that the investigation committee formed to probe into the incident had been dissolved and a new committee had been constituted under the auspices of Railways Chairman Sikander Sultan Raja.

The railways minister noted that the derailment had not affected even one per cent occupancy of the passenger trains. He said the occupancy of Jinnah Express remained 59 per cent, while for other trains it was over 80 per cent.

The minister announced that the fare for children travelling on Jinnah Express and Green Line Express had been reduced to 50 per cent.

"At first 75pc of the fare was charged for children but now it has been reduced to 50pc," he said, adding that children travelling with their parents on Jinnah Express will have to pay even less than 50pc fare for a month, which would be only Rs3,000.

He said that he had promised to run 20 freight trains. Currently, 12 freight trains were functional and eight more would run in near future.

Speaking about the verdict of the Royal Palm case, which is likely on April 11, Rashid maintained that it would be a landmark decision.

Rashid said the premier had assigned railways the task of transport of fuel from PSO. "After getting the job, railways will be able to generate huge revenue from diesel," he noted.

The minister said that the signing of ML1 railway up-gradation project under CPEC by the premier on April 27 in China would be a milestone.

Rashid said that trackers will be installed on the track machines so that he knows where they are working.

Issuing a final warning to the officers, the minister said that there was no room for making mistakes. He asked the employees to work zealously and not take their jobs lightly.

Rashid said that now he would remain in Lahore for two days and take all required measures for the improvement of railways.

Taking a jibe at the Punjab Assembly opposition leader, Rashid said that only 20 workers of Pakistan Muslim League-Nawaz (PML-N) came out in support of Hamza Shehbaz when the National Accountability Bureau (NAB) raided his house to arrest him.

Criticising the PML-N, he remarked that money earned through illegal means had made the politicians coward.

The minister also observed that his fight with Pakistan Peoples Party Chairman Bilawal Bhutto Zardari does not last more than six or seven days.