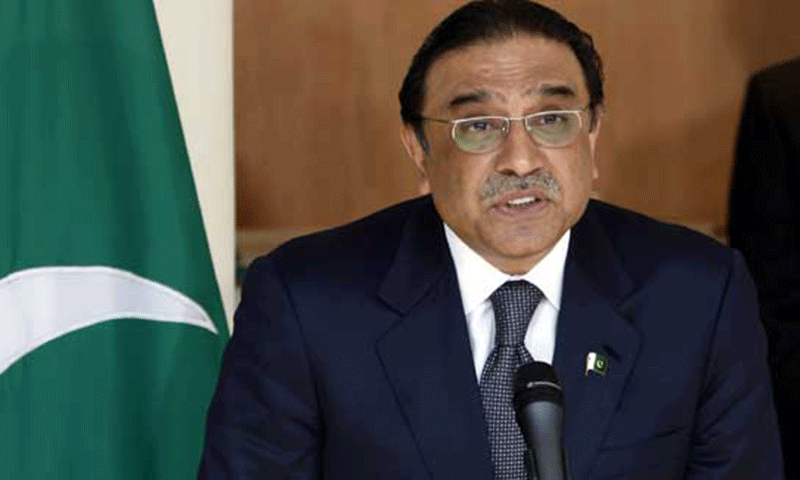 ---
NAWABSHAH: Pakistan Peoples Party (PPP) Co-chairman Asif Ali Zardari on Saturday said other political forces would support his party when it marches on Islamabad against the Pakistan Tehreek-e-Insaf (PTI) government.

Speaking at a dinner he hosted for the party's parliamentarians, office-bearers and activists, the former president maintained that the Jamiat Ulema-e-Islam-Fazl (JUI-F), the Awami National Party (ANP), political players in Balochistan and lawmakers from the merged districts of Khyber-Pakhtunkhwa were supporting the PPP.

"[Prime Minister] Imran Khan is only good at collecting funds, but doesn't know how to run the government," he remarked.

He added that the depreciation of rupee had increased the country's debt by 55%.

Zardari alleged that the government was hatching a conspiracy to detach him from the people but that did not scare him. He asked party activists to remain unperturbed, saying that he would take on the government himself.

The PPP co-chairman said he had spent time in jail on false charges in the past as well and he would be acquitted in the "baseless" cases filed against him now.

He also claimed that judges were being pressured to give their rulings against him.

Zardari vowed that his party would not allow the government to roll back the 18th Constitutional Amendment.  He announced that his daughter Asifa Bhutto Zardari would contest the next election from his constituency.