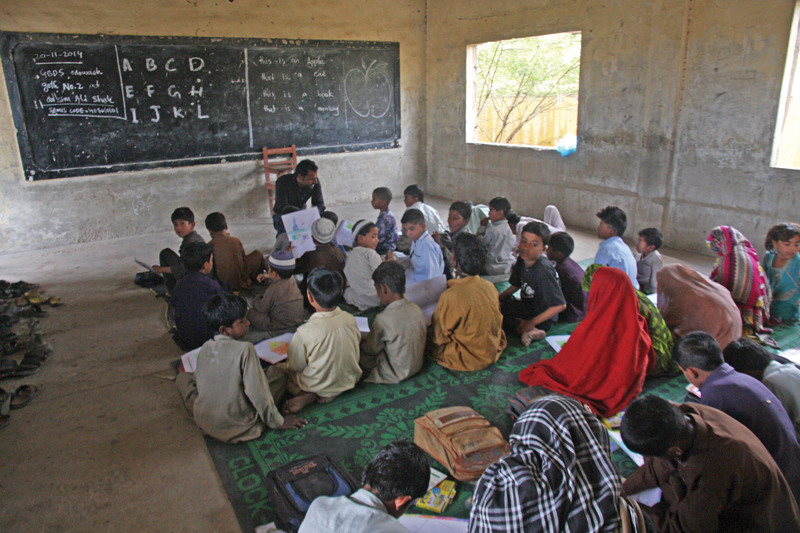 ---
RAWALPINDI: Despite the claims and efforts of the government to improve the education system in government schools, there has been a 40 per cent increase in the number of enrolments in private schools. It was also noted that the government school teaching staff also enrolled their children in private institutions.

One of the major reasons for the increase in enrolments is that private schools started admissions from February 1, a month earlier than government schools, and did not charge any extra fee for the application.

Another reason for the declining rate of enrollments at public schools is that the current government had dismissed the decision of the previous government to hold the school head accountable in case of fewer admissions.

SES Teachers Association Punjab District President Shafeeq Bhulwalia told Daily Express that government school teachers should be obligated to enroll their children in government schools and added that these teachers were Masters, MPhil and PhD degree holders.

Punjab govt directs girls schools to start earlier than boys

Furthermore, the All Pakistan Private School Management Association (APPSMA) President Abrar Ahmed Khan said that private institutions are ahead because of their discipline and a syllabus that is better than the one in government schools.  He added that private schools teachers never go on strike nor do they carry out any protests but instead they solely focus on the provision of quality education.

Moreover, he asserted that science laboratories should be modernised in accordance with the latest education.

Subsequently, the education department has said that the admission process was still underway and claimed that there will be more admissions by April 30.

Published in The Express Tribune, April 7th, 2019.