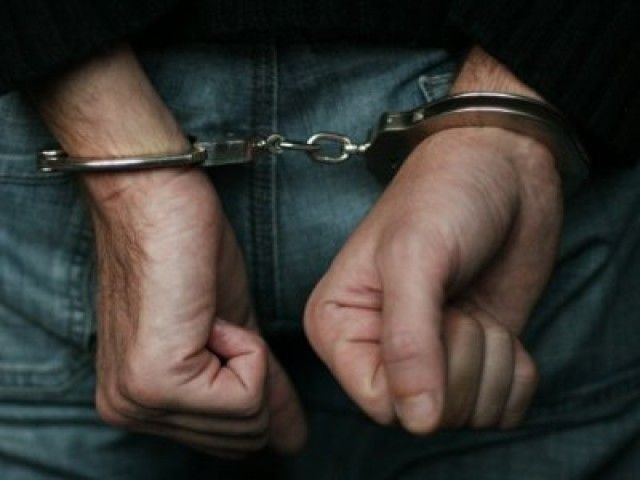 ---
RAWALPINDI: Reports of the police allegedly framing innocent people by falsely charging them with drug dealing allegations gained some credence after it emerged that the police had reported the arrest of a Rawalpindi labourer for various crimes and obtained his physical remand from court days after a complaint regarding the man's disappearance was lodged on the Prime Minister's Citizen's Complaint portal.

His mother has appealed to the prime minister, the chief justice of Pakistan and the Punjab Inspector General of Police to take notice of the matter and conduct a transparent inquiry into the matter.

On March 26, Bilquis Akhtar said that her son Waqas Ahmed, who used to work as a labourer in the United Arab Emirates but now drives a passenger van in Rawalpindi, had left his home in Afshan Colony in Dhoke Banaras.

She added that the day of the disappearance, he had received a call from his van conductor Modi who said that some people want to meet with him and asked him to come to the Number 22 Chowk.

Ahmed, however, never returned home.

Worried, Akhtar said that they started looking for him high and low. Whenever they would call and ask the conductor about Ahmed's whereabouts, he would give a different answer.

On March 30, she said that they approached the race course and the RA Bazaar police stations and submitted applications for the missing man. But instead of lodging a case, officers at both stations refused to give straight answers and turned her away.

With fleeting hopes, Akhtar said that they filed a complaint on the Prime Minister's Citizen Complaint's Portal on March 30. In the complaint, she said that that either the police asked for money to register the case or sent her to the other police station.

Two to three days after submitting a complaint on the PM's complaint portal, on the morning of April 3, the Race Course Police booked Ahmed for carrying 1.8 kilogrammes of hashish under section 9-C of the Control of Narcotics Substance Act 1997 and had a court send him on judicial remand. Further, they also included him in three cases of car theft and obtained a one-day physical remand in one case, and six days remand in the other two cases.

Sources disclosed that police had allegedly also tortured Ahmed while in police custody.

Akhtar claimed that her son was innocent and a law-abiding citizen. She added that he was about to get married, his Mehndi was supposed to be held on April 3, wedding on April 4 and a reception on April 6.

"Who is reckless enough to engage in such heinous activities just days away from their own wedding," Akhtar asked.

She demanded a transparent inquiry into the cases registered against her son.

When the Race Course Police Station SHO Nasir Mumtaz was asked about Akhter's allegations, he maintained that the police had arrested Ahmed on April 3 for drug possession. He added that Ahmed was previously wanted by the police for car theft and had outstanding warrants for his arrest.

When asked about where Ahmed was between March 26 and April 3, Mumtaz said he did not know anything about where the man was during that time.

He further denied that Ahmed's family had approached the Race Course Police or him about his disappearance.

Mumtaz, though, conceded that Ahmed did not have a criminal record of either car theft or drug dealing peddling.

When asked how did the police officials obtained an arrest warrant for a man who did not have a criminal record, Mumtaz claimed that his cousin and other relatives have been involved in criminal activities and insisted that they were right to arrest Ahmed.

Published in The Express Tribune, April 6th, 2019.
COMMENTS
Comments are moderated and generally will be posted if they are on-topic and not abusive.
For more information, please see our Comments FAQ