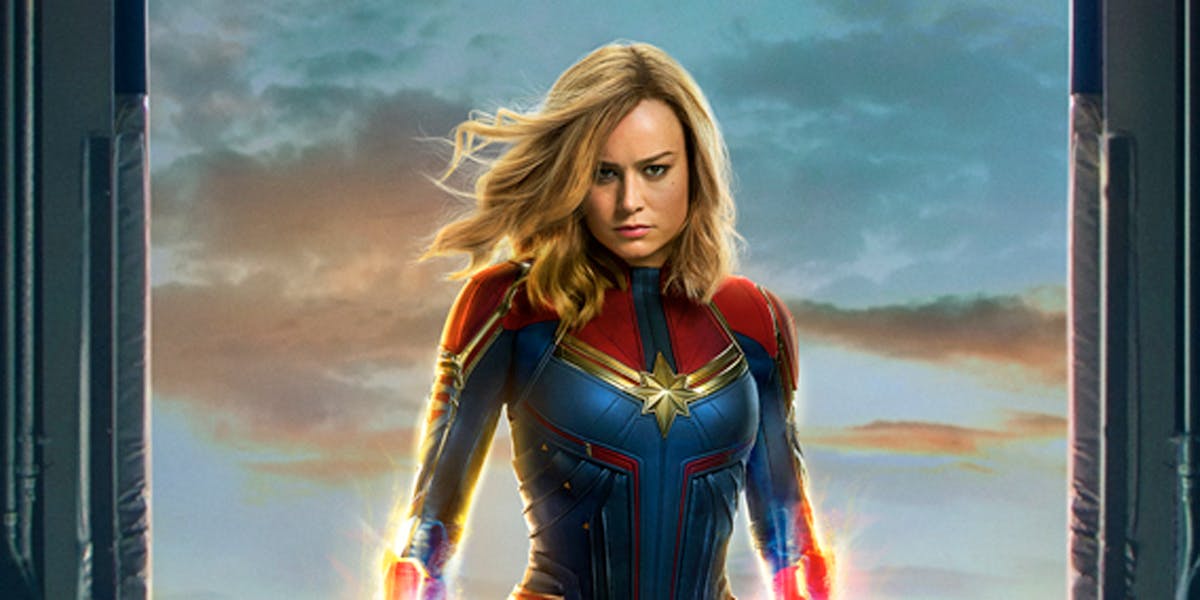 ---
Just a few days ago, it was announced that the much-awaited Captain Marvel was finally going to be released in Pakistan. However, no date was provided at the time. Fans, who had already been waiting for quite a while, started to get impatient.

But the wait is over and Nueplex Cinemas has just announced that the Brie Larson-starrer will hit the silver screen today.


#CaptainMarvel - Releasing on 5th April 2019#Dumbo - Releasing on 12th April 2019#AvengersEndgame - Releasing on 26th April 2019

Advance Booking Open at Nueplex Cinemas - GET TICKETS NOW pic.twitter.com/NRs2O4PcKd

— NueplexCinemas (@NueplexCinemas) April 4, 2019


"Captain Marvel - Releasing on April 5 2019," they wrote, with a picture of the film's poster. "Finally!" wrote one fan while another stated, "Brilliant."

Fans across Pakistan had been puzzled over the delay in the screening of Captain Marvel, which was originally supposed to release on March 8 on the occasion of Women's Day. It was then reported that the highly-anticipated film would hit theatres on March 15 but unfortunately, it did not.


Many speculated that the delay was partly due to the ongoing tensions between India and Pakistan due to which, the screening of Bollywood films in local cinemas has been banned for a month. However, insiders told The Express Tribune that the real reason is an outstanding payment that was to be made to Disney's partners in South Asia.

'Avengers: Endgame' to release in Pakistan

"The delay in the release of Captain Marvel here in Pakistan has nothing to do with the political situation between India and Pakistan," a senior official of the Distribution company revealed. "The real reason is that a local distribution company is yet to pay the studios for films it had purchased the rights to earlier. This has upset the Indian distributors of Captain Marvel, who first asked for a hefty price in exchange for the film's right and later, decided not to give them at all," the source had stated.

Have something to add to the story? Share it in the comments below.
COMMENTS
Comments are moderated and generally will be posted if they are on-topic and not abusive.
For more information, please see our Comments FAQ