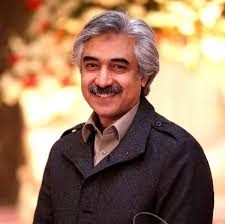 ---
LAHORE: Punjab Industries and Trade Minister Mian Aslam Iqbal inaugurated a state-of-the-art village for metal craft artisans near Kot Abdul Malik on Sheikhupura Road on Thursday.

The village is constructed on four acres and contains 34 workshops. The village was constructed at a cost of Rs180 million. The workshops were allotted to artisans through balloting in the presence of the minister. A large hall has also been built in order to exhibit crafts.

Speaking at the ceremony, Iqbal said that the Punjab Small Industries Corporation (PISC) has taken a great initiative by constructing the village which aims to boost cottage industries.

This project will also help in promoting regional metal art and handicrafts. This is an excellent opportunity to enhance employment, he stated. The government has provided this facility to highlight the work of artisans producing metal handicrafts, he said.

The purpose of establishing this village is to rekindle the flames of a dying art form. The Punjab government has decided on an action plan for reviving the cottage industry in all districts across the province, he added.

Every district in the province is famous for producing certain types of handicrafts. The government has decided to revive the cottage industry in the province during the next three years, the minister said. He maintained that a loan scheme for promoting small and medium sized enterprises has also been approved and will be launched soon.

The minister stated that he will personally conduct surprise visits to the village. If any workshop is found to be non-operational, its allotment will be cancelled, he said.

He said that a display centre has been provided to the artisans and they must use it properly.