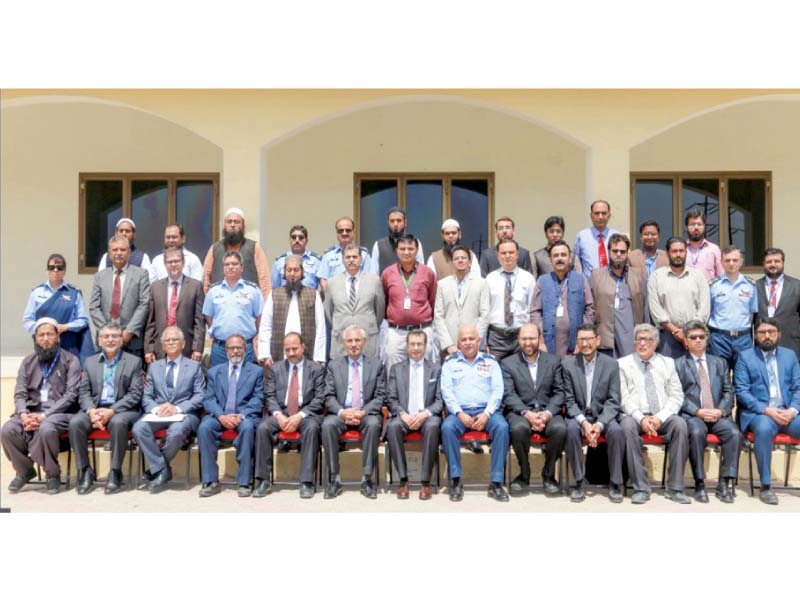 ---
KARACHI: The 3rd International Conference on Computing and Information Sciences (ICCIS 2019), organised by Pakistan Air Force - Karachi Institute of Economics and Technology (PAF-KIET), concluded on Thursday. The aim of ICCIS-2019 was to provide a forum to present new research and share results of the emerging technologies in the fields of computing and information sciences.

The keynote speakers included Facebook Technical Program Manager Mohammad Vakil, Bahrain University's Prof Nasser Metwally, Habib University Associate Dean Dr Mohammad Shahid Shaikh, FAST University Dean Dr Muhammad Atif Tahir and Muhammad Ali Jinnah University President Dr Zubair A Shaikh.

'Focus on science and technology needed for economic development'

More than 20 universities from across the country participated in the conference including Karachi's FUUAST, NED University, Sir Syed University and Jinnah University for Women, UMT Lahore, PMAS Arid Agriculture University, Rawalpindi, National College of Business Administration and Economics, Rahim Yar Khan FAST-NUCES, Islamabad, Quaid-e-Azam College of Engineering and Technology and COMSAT, Sahiwal.

A total of 72 research paper abstracts were submitted in the two-day conference of which, 20 papers were selected for the final presentation.

Sindh Higher Education Commission Universities and Boards Department Secretary Muhammad Riazuddin expressing keen interest in the conference appreciated the efforts of the researchers and students.

In his opening address, PAF-KIET President Air Vice Marshal (Retd) Tubrez Asif said he was confident that the forum would help provide a bridge between the academia and the industry. He said that the quality papers were presented and the plenary sessions were educative and brought forth new ideas and information.

Published in The Express Tribune, April 5th, 2019.
COMMENTS
Comments are moderated and generally will be posted if they are on-topic and not abusive.
For more information, please see our Comments FAQ