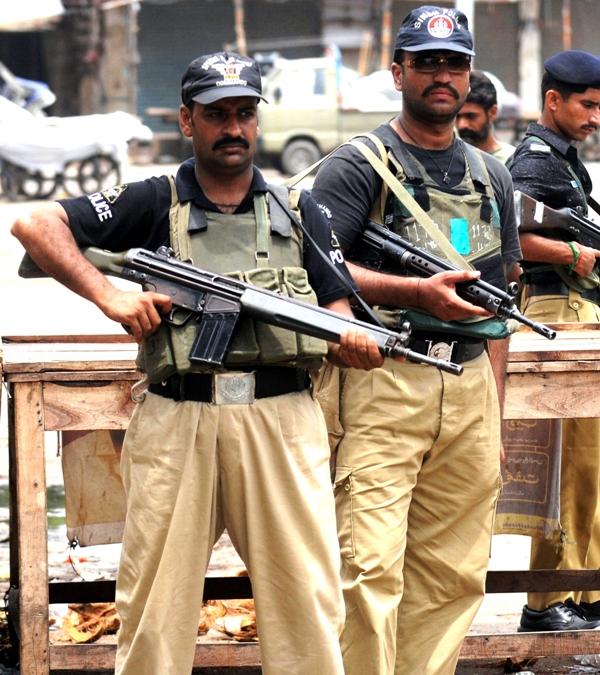 ---
The Sindh Police has decided to merge its Investigation Wing with the Crime Branch, in a bid to improve the investigation apparatus and make it more efficient.

The decision was taken during a meeting, chaired by Sindh IGP Dr Kaleem Imam, and attended by Establishment and Training AIG Dr Aftab Ahmed Pathan, Special Branch AIG Dr Waliullah Dal, Finance DIG Zulfiqar Ali Larik and Training DIG Shaukat Abbas, among other senior officials.

The meeting decided to incorporate the existing investigations apparatus into the Crime Branch, with the new wing being named the "Crime and Investigation Branch". Moreover, the School of Investigation would also work under the administrative control of the Crime Branch.

Karachi Police chief announces steps to empower investigations wing

The Forensics Department and the Criminal Record Office would also be part of the revamped unit. As part of efforts to improve performance, the department would be provided new mobile laboratories and crime scene analysis equipment.

Similarly, investigation officers would be designated separate offices with all necessary equipment, including audio recording systems. A proper investigation room, with state-of-the-art facilities for audio-visual recording will be set up in each police station.

A mechanism would also be introduced to monitor conduct and evaluate the performance of the investigation officers.

Restructure efforts

The merger decision is part of ongoing efforts to restructure Sindh's police force.

In February, reports emerged that the Sindh Police was considering the creation of two offices of Regional Police Chiefs (RPCs) to head five police ranges including Hyderabad, Shaheed Benazirabad, Mirpurkhas, Sukkur and Larkana.

As per a draft proposal sent to senior officers, the Hyderabad RPC's jurisdiction would extend to 15 districts of Hyderabad, Benazirabad and Mirpurkhas police ranges, while the Sukkur RPC would be responsible for eight districts of Sukkur and Larkana police ranges.

The RPCs would be allowed to exercise the powers of SHOs, and could conduct inspection of the police ranges and the district police and hear public complaints against the force. The chiefs would oversee political and criminal intelligence, coordinate with intelligence agencies and other law enforcement agencies, and liaison with the army.

Published in The Express Tribune, April 5th, 2019.
COMMENTS
Comments are moderated and generally will be posted if they are on-topic and not abusive.
For more information, please see our Comments FAQ