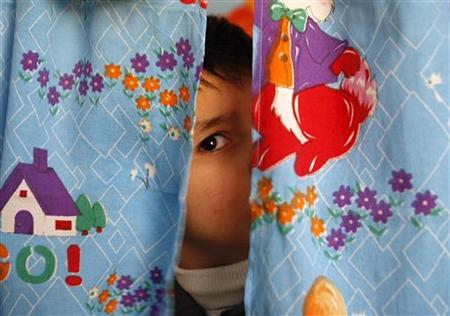 ---
Society needs to change attitudes toward people with autism and acknowledge their rights as citizens, said a senior WHO official at a ceremony held to mark World Autism Awareness Day.

Autism or autism spectrum disorder (ASD), refers to a broad range of conditions characterised by challenges with social skills, repetitive behaviors, speech and nonverbal communication, as well as by unique strengths and differences. According to the Centers for Disease Control and Prevention (CDC), autism affects an estimated one in 59 children in the United States today. Boys are four times more likely to be diagnosed with autism than girls.

Several factors may influence the development of autism and it is often accompanied by sensory sensitivities and medical issues such as gastrointestinal disorder, seizures or sleep disorder, as well as mental health challenges such as anxiety, depression and attention issues.

Autism's most obvious signs tend to appear between two to three years of age. In some cases, it can be diagnosed as early as 18 months. Shifa International Hospital (SIH) Autism Specialist Haleema Sadia shared this information with the participants of an awareness seminar on the occasion of World Autism Awareness Day organised by Shifa International Hospital.

World Health Organisation (WHO) Executive Board Chairman Dr Assad Hafeez said we should all play our part in changing attitudes toward people with autism and in recognising their rights as citizens, who, like everyone else, are entitled to claim those rights and make decisions for their lives in accordance with their own will and preferences.

He added we should also honour and respect each individual living with autism. We should acknowledge efforts of parents, teachers, and caregivers, who provide support to those living on the autism spectrum.

As parents we should realise that having autism makes a child different from their peers in areas of learning, communication, speech, emotions, and even in various health issues.

Therefore, we should provide them a comfortable environment to move forward and enhance learning, he stated.

Speaking about autism, SIH Support Services Administrator Dr Lubna Sohail said, "We need to work on promoting equality, equity and inclusion.

It is vital that we play our role in enabling people with Autism Spectrum Disorder to exercise their rights and freedom."

SIH Chief Executive Officer Dr Manzoor-ul-Haq Qazi said that World Autism Awareness Day is an internationally recognised day that represents an excellent opportunity to promote autism awareness, autism acceptance and to draw attention to the tens of thousands of people facing an autism diagnosis each year.

We should plan such activities every year to educate parents and society to accept and better manage children and adults who have autism spectrum disorder (ASD). Media can also play an important role to disseminate this message to the broader set of audience, he added.

PIMS Hospital Neuro-development Specialist Dr Syed Hashim Raza and UK certified holistic nutritionist Dr Nosheen Abbas were also invited among other speakers, to educate the audience.

They discussed the most common characteristics of autism. An individual suffering from autism has communication and interaction difficulties and repetitive behaviors as well as limited interest or activities, i.e. intense focus on one item, unresponsiveness, lack of understanding social cues like tone of voice or body language and repetitive movements. Moreover, self-abusive behavior like head-banging along with some of the previously mentioned symptoms is also a strong indicator of ASD. The severity of the symptoms varies widely among affected individuals.

SIH Consultant Psychiatrist Dr Abdul Wahab Yousafzai said that early diagnosis and proper interventions result in better functioning of the individual ensuring his/her acceptance in society.

The prevalence keeps increasing because people worldwide are being educated about the signs and symptoms of the disorder along with the guidelines on how to manage autism, she said.

Moreover Dr Lubna Sohail shared that Shifa is providing all autism related activities under one roof.

The treatment and services available in Shifa include Applied Behavioral Analysis (ABA) Therapy, Speech-Language Therapy, Sensory Integration and Occupational Therapy. In the future, SIH plans to expand facilities to meet the increasing demand of the service, she added.

Published in The Express Tribune, April 4th, 2019.