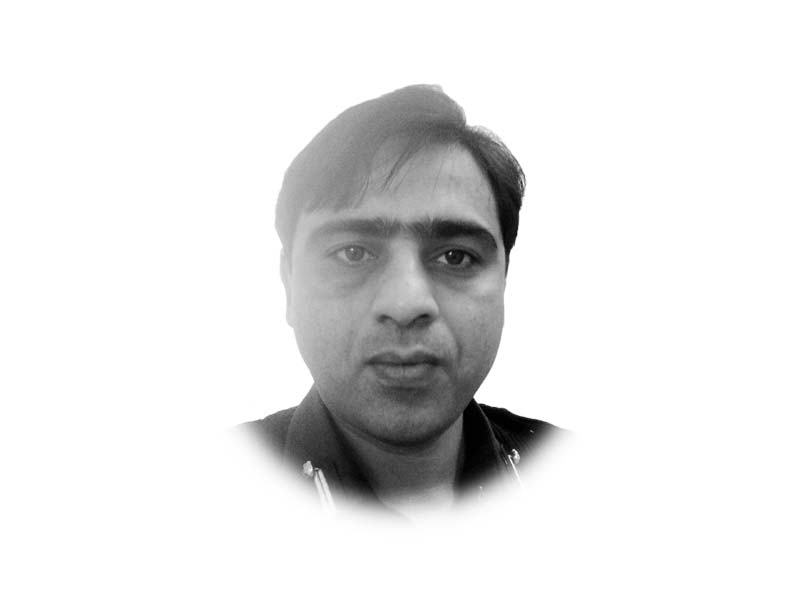 ---
The Christchurch attack past month highlights many issues pertaining to internet of terror. The attacker, Brenton Tarrant, had been using internet to post his extreme views and sharing them with others without any close internet-administrator-based-observation to detect his mental calibre and psychological stability. Apart from lack of information sharing between agencies of different countries, many questions can be raised on the management and oversight of social media as well. If internet has the capability to act as an artificial intelligence system then why was it not possible to indicate the constant posting and sharing of extremist views in cyberspace? Can internet managers and software houses administrators be held responsible for laxity and lack of control resulting in the deaths of 50 innocent souls? What was the counter cyber response of local administration and law-enforcement agencies (LEAs) including police during and after the incident? Can live-streaming be controlled or not? These questions shall provide the framework to come up with a concrete plan to reduce propagation of repeated extremist ideas in cyberspace in future. The close integration on internet where exclusive groups are formed to share weird ideas and strange notions frequently, certain checks and balances need to be initiated through which a person or persons may be flagged and an alert signal is generated to all departments indicating therein psychological condition of a target and what he or she is capable of doing during any terror-related incident. The connectivity of internet is suddenly under scrutiny along with the surveillance mechanism in place for detection of extreme human psychological failures.

Internet has an artificial intelligence component in it which it uses automatically once a user types anything on it. The system has the capability to prioritise users' actions through different algorithms and provide a most favourable choice to him or her. It automatically assists a user to pick a site or a web address where he or she wants to log into to conduct a cyber activity. There are certain algorithms which are activated when certain types of words or phrases are typed in chat rooms or exclusive groups. They trigger alarms or warnings to internet administrators enabling them to sift through these details. These administrators can then task the cyber security officials to analyse the content and inform it to a relevant intelligence agency if any tangible evidence of constant psychological extremism is found out. The effectiveness of such a mechanism depends upon the key words punched into the system to trigger an alarm. Moreover, it also pivots around the system administrator how well he or she examines the content closely for counter cyber punitive action. Ironically, in the particular case the perpetrator had been typing in extremist views and radicalised notions quite freely. As per media reports, internet administrators of various software companies failed to flag the individual. Interestingly, in many mass killings episodes in the United States of America, the intelligence agencies were informed about the weird character of the individual but they could not either alert the local law enforcers or carry out comprehensive assessment of the situation. Both cases underscore gaps in administrative procedures resulting in delayed actions.

Internet, since its inception, has been used as a free space, driven primarily by multiple money making ventures without any focus to monitor it to limit the spread of hatred, extremism and radicalisation. The actions of individuals who have spent considerable time on cyberspace and left appreciable cyber footprints on it for their objectionable comments should be hinged to strong monitoring by different software houses to detect and discourage such attitudes and demeanour. The cyber mens rea needs to be established and taken into consideration seriously if we want to retard the onslaught of internet of terror. Unfortunately, in the current incident, the local police was completely unaware about the individual and his extremist views. They suddenly revved up to action once the perpetrator had completed his task of gunning down 50 people along with broadcasting the incident of terror live on internet. The cyber administrators of Facebook remained oblivious and could not do anything to minimise the intensity of bloodbath through triggering alarms to local authorities. Therefore, the charges can be framed against software houses for neglecting an important aspect of internet activity which has cost 50 people their lives apart from injuring men, women and children.

In a country like Pakistan, the cyberspace is the sole monopoly of a few departments leaving little space for LEAs like the police to respond to any eventuality if something is unfolding on social cyber media. The modern law and order situations clearly depict that sit-ins, protests and rallies are quickly moving into digital domain. The leaders of public demonstrations use these cyberspaces profusely to chalk out their programmes and mode of action. Normally police do not know anything on cyber turf and rely heavily on their local intelligence reports for ground action which are often misleading and deceiving resulting into wrong calculations and finally ending up in excessive use of force or passive withdrawal as they lack necessary force strength and gadgets to deal with surprise mob violence. The pre-emptive policing is, therefore, missing in the country. Whereas, criminal acts which can be traced to either internet blogging or chatting are usually out of scope and bound of LEAs.

In the changing times when artificial intelligence and augmented reality are becoming an everyday practice, it is essential that all software houses should realise their duty not only in protecting the right to free speech but also the right to live freely without any undue pressure or intimidation. It is only possible when we have a variegated field force spread throughout the globe which can deal specifically to flag, trace, track and monitor potential extremists to take action against them with full force.

Published in The Express Tribune, April 4th, 2019.

Like Opinion & Editorial on Facebook, follow @ETOpEd on Twitter to receive all updates on all our daily pieces.
COMMENTS
Comments are moderated and generally will be posted if they are on-topic and not abusive.
For more information, please see our Comments FAQ