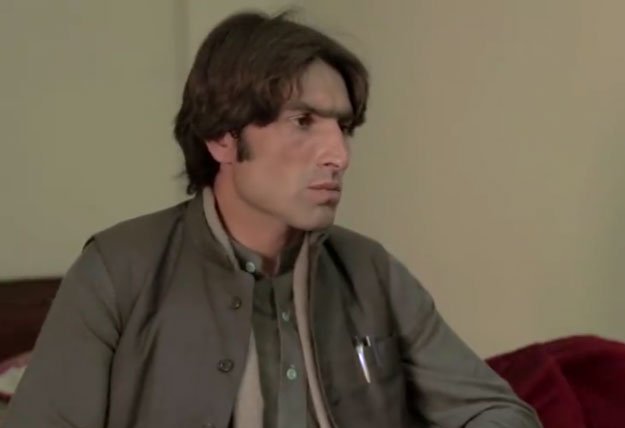 ---
PESHAWAR: Police are shielding people behind the murder of Afzal Kohistani, the man who disclosed to the world the Kohistan-video scandal, said Bin Yasir the brother of slain social activist.

Five women were killed on the directions of a jirga after a mobile phone video surfaced showing them clapping while two young men were dancing to a local Pushto song during a wedding in a Seerto Village of Kohistan in 2012.

Kohistan video scandal: Fact-finding mission returns, but not empty-handed

Afzal Kohistani had made public the ordeal which led to a suo moto action by the Supreme Court. Afzal's two brothers and alter he himself was killed in the ensuing conflict.

Bin Yasir, speaking at Peshawar Press Club demanded of the K-P government to arrest the culprits behind the Afzal's killing and urged the government and the Supreme Court to form JIT to probe into the case.

He said: "police took bribe from local notables who now pressurise us and make us target for what we have not done."

He also blamed that police officer for trying to involve Afzal's nephew in the murder of his uncle, though he was the eyewitness of the case.

SC tells Kohistan judge to submit fresh report

"We and the local people know that who is behind the target killing of Afzal Kohistani," said Bin Yasir about the community which kept denying for six years that the women had been killed and kept presenting other women in their place before investigators.

"Until now we have lost five of our family members. More than 24 children have been orphaned while 47 women of the family have been suffering," Yasir said.

The extended family was facing starvation he said explaining: "our lands in Kohistan have been occupied by local influential and those who involved in the murder of Afzal."

On the occasion Qamar Nasim said that commission has already been formed, but there was no sight of justice, "we demand swift justice to the family so that they could be reunited in Kohistan." 

Published in The Express Tribune, April 4th, 2019.




COMMENTS
Comments are moderated and generally will be posted if they are on-topic and not abusive.
For more information, please see our Comments FAQ