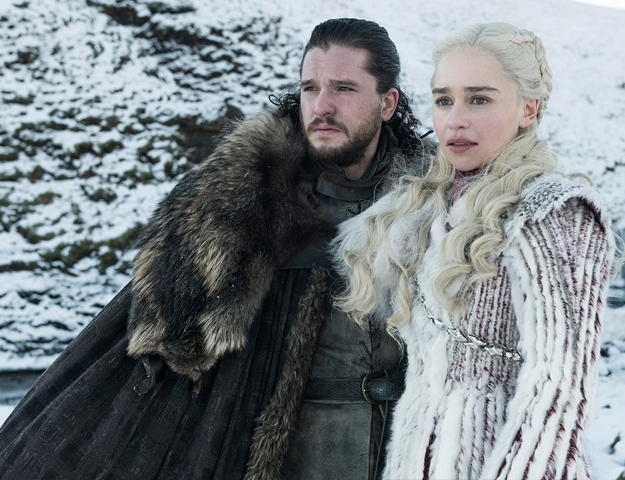 ---
The last season of Game of Thrones is only 10 days away and to say that the anticipation is high would be the understatement of the century. If we know anything by now, it is that the showrunners David Benioff and DB Weiss - along with HBO - sure know how to keep their fans hooked all year round.

Tuesday saw yet another teaser from season eight hit social media and boy, did it have us at the edges of our seats! Titled Aftermath, the short clip shows Winterfell in shambles after a great war. It's snowy and deserted. The Stark castle almost seems haunted, with a ruined sigil and few things owned by the show's remaining lead characters scattered all over.


We also see broken arrows, a dead direwolf (its either Jon Snow's Ghost or Arya Stark's Nymeria - either way, we weren't glad), the pin worn by Hand of the King/Queen, Arya's sword Needle, Jaime Lannister's gold hand, Daenarys Targaryen's dragon chain, Jon Snow's bloodied sword and finally, we see a glimpse of a wight walker.


Other than Aftermath, the Emmy winning show also unveiled two other teasers on Monday. Game of Thrones airs April 14.


Have something to add to the story? Share it in the comments below.