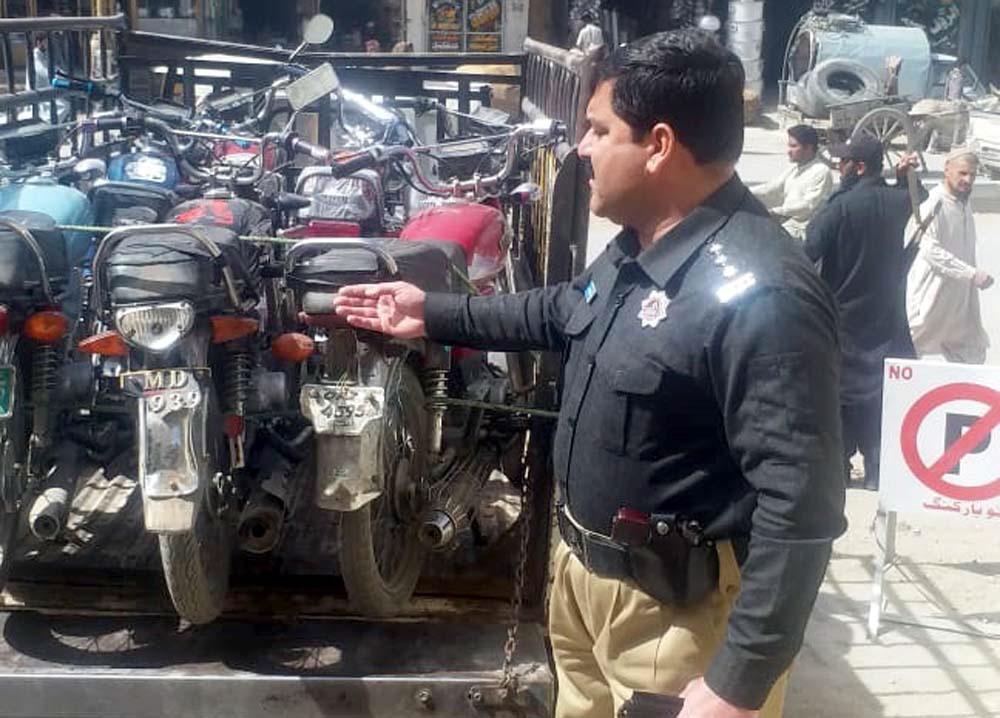 ---
QUETTA: Stepping up its safety measures to ensure motorcyclists wear helmets, the traffic police on Tuesday confiscated 100 motorcycles from different areas of Quetta.
This time around, challans were not issued to motorcyclists without helmets, instead their bikes were confiscated.
In the last two months, the traffic police issued challans to over 30,000 motorcyclists due to which only 10 per cent of the motorcyclists started wearing helmets.

Taking into account the lack of interest by the motorcyclists towards the safety measures recommended time and again by the traffic police, the step could not be ruled out.

Quetta traffic police understaffed

Talking to the media, Superintendent of Police (Traffic) Muhammad Javed said, "In other cities various departments facilitate the traffic police during such campaigns; however, in Quetta the traffic police personnel impose crackdowns."
"This measure has been adopted for the safety of the people. In only one day, more than 100 motorcycles on various interchanges of Quetta were confiscated and now this crackdown will continue on a regular basis."
SP Javed urged the motorcyclists to wear helmets for their own safety.
He also warned owners of cars without original number plates that strict action would be taken against them.
COMMENTS
Comments are moderated and generally will be posted if they are on-topic and not abusive.
For more information, please see our Comments FAQ