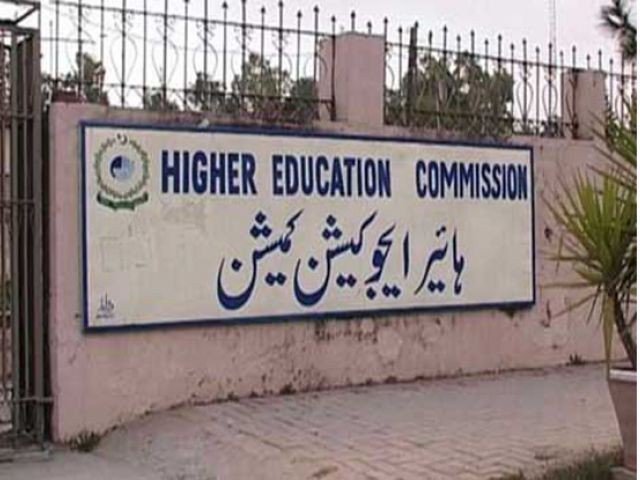 ---
ISLAMABAD: The Quality Assurance Agency (QAA) of Higher Education Commission has started a new cycle of progress review meetings and training activities of its Quality Enhancement Cells (QECs).

The Higher Education Commission (HEC) had established QECs in 184 higher education institutions to strengthen their internal quality assurance (IQA) mechanism and develop a quality higher education system relevant to national needs and compatible with international quality assurance standards.

The aim was for higher education institutions to demonstrate excellence in teaching, learning and research.

The QAA has divided all the QECs into 10 groups and two-day activities will be held for each group.

On the first day, 17 QEC representatives turned up in the first group. They delivered presentations on their performance in the last year. The second will see the heads of these QECs on the modalities of Institutional performance evaluation, review of MS and MPhil or equivalent programmes, PhD programmes review and yearly progress report of QECs.

Activity for the second group is expected to commence later this week between April 4-5, followed by activities for the rest of groups until May 3.

HEC Monitoring and Evaluation (M&E) Adviser Noor Amna Malik shed light on the HEC's vision regarding quality enhancement during the event. She emphasised the need for taking steps to turn QECs into statutory bodies wherein the head of each QEC occupying a statutory position.

She also highlighted the significant role of directors at QECs in achieving their aim of setting up these cells.

Earlier, HEC QAA Managing Director Dr Nadia Tahir told participants about the current scenario and future plans of HEC pertaining to quality assurance.

She stated that it was time to gauge the impact of QECs with respect to employability and skills enhancement.

Dr Tahir added that the QAA was striving to promote quality in the degree awarding institutions (DAIs). For this purpose, QECs was established in 184 DAIs to strengthen the Internal Quality Assurance (IQA) mechanisms of these institutions.

These QECs are annually assessed by QAA for their performance against the defined parameters. Whereas, for External Quality Assurance (EQA), different mechanisms have been devised at the institutional level as well as at the programme level.

Since the establishment of QAA in 2005, the quality assurance mechanism of Pakistan has ranked amongst the most stable systems in the region.

Considering its importance and internationally acclaimed best practices, Pakistani quality experts have pointed out the need for bridging the gap between IQA and EQA by linking them along for performance assessment of QECs. 

Published in The Express Tribune, April 3rd, 2019.