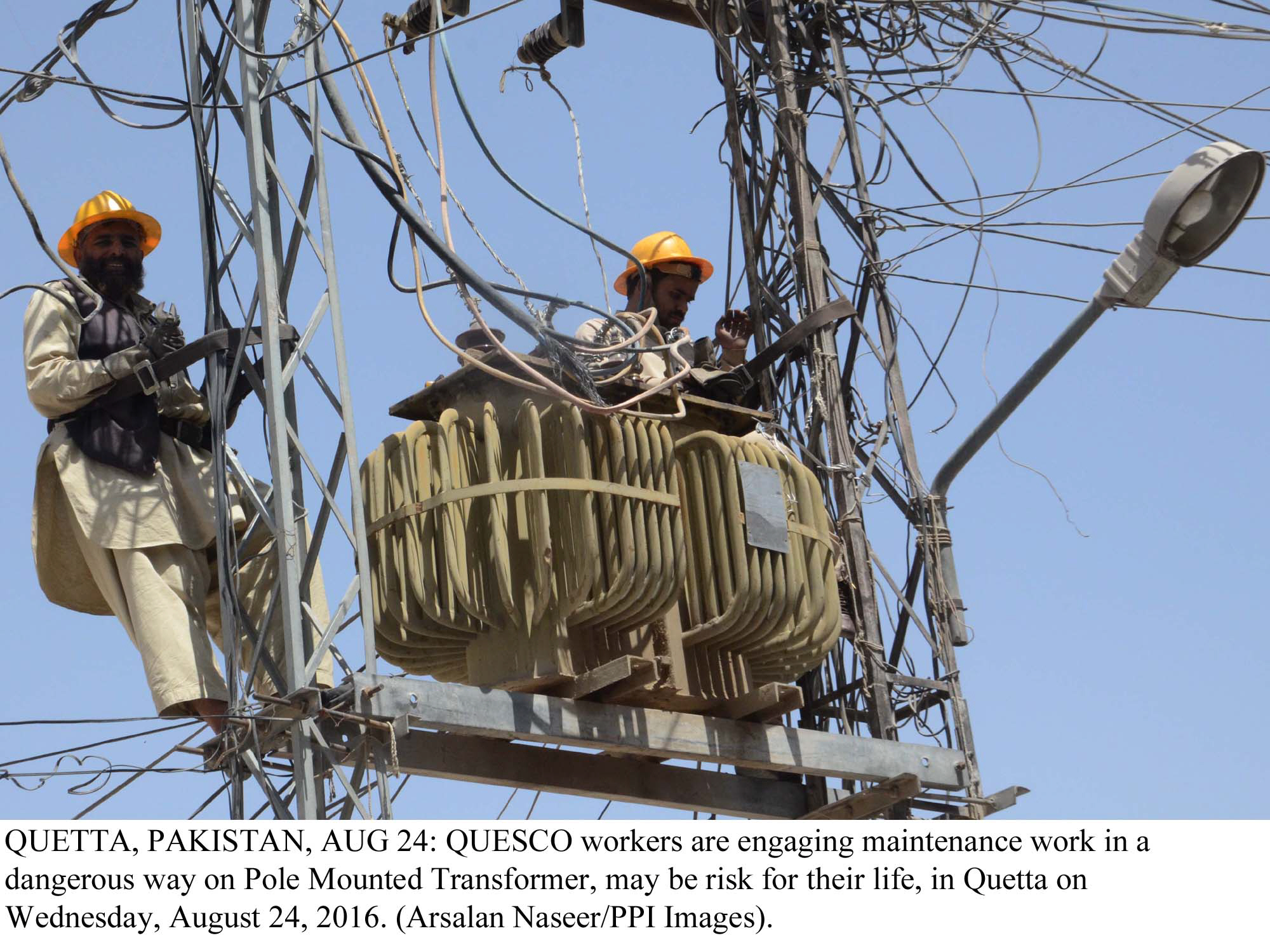 ---
ISLAMABAD: The sub-committee of Public Accounts Committee (PAC) on Tuesday directed the Ministry of Energy, Power division to take practical steps for the elimination of corruption and power theft in the distribution companies (DISCOs).

The sub-committee, chaired by member of National Assembly (MNA) Noor Alam Khan was also attended by parliamentarians Naveed Qamar and Iqbal Muhammad Ali Khan. It discussed the audit paras of Pakistan Electric Power Company (Pepco) and its corporate entities for the year 2017-18.

"A list of employees involved in corruption should be sent to the committee and the same will be dispatched to the National Accountability Bureau (NAB) and the Federal Investigation Agency (FIA) for action," Noor Alam Khan, while expressing displeasure over the performance of the power division, said.

CAA finalises new aviation policy for cabinet's nod

"If ministry of power puts its house in order and eliminates corruption and power theft, there will be significant improvement in all the distribution companies," he opined.

He said that he was aware of employees of Discos who were involved in illegal installation of metres in exchange for cash. "I have documents with me that employees are demanding money for the installation of metres," he apprised the official of the ministry of power while calling for strict action against them.

The secretary of power division, while briefing the committee, said that about 2,000 first information reports (FIRs) had been registered against the employees involved in corruption. He said that thousands of employees had been sacked and issued show cause notices for the offences.

The secretary apprised the committee that during the last three months, the Discos had recovered a huge amount from the defaulters due to its campaign.

Naveed Qamar observed that loadshedding in feeders having loss and theft was unfair to the consumers who were paying the bills regularly.

New aviation policy in the works: minister

The members of the committee were unanimous that the subsidy announced by the government on power should be included in the budget. It directed the power division to appoint permanent heads of departments on merit.

The committee also directed the ministry to fill the vacant positions in the Discos on merit. The secretary informed the committee that process of hiring on important posts will be completed in August.

The committee also differed on the audit paras of non-recovery of cost of sale of energy from Discos amounting to Rs291 billion, non-recovery of receivables from energy defaulters Rs160 billion and loss of revenue due to line losses beyond National Electric Power Regulatory Authority's (Nepra) target of Rs25 billion.