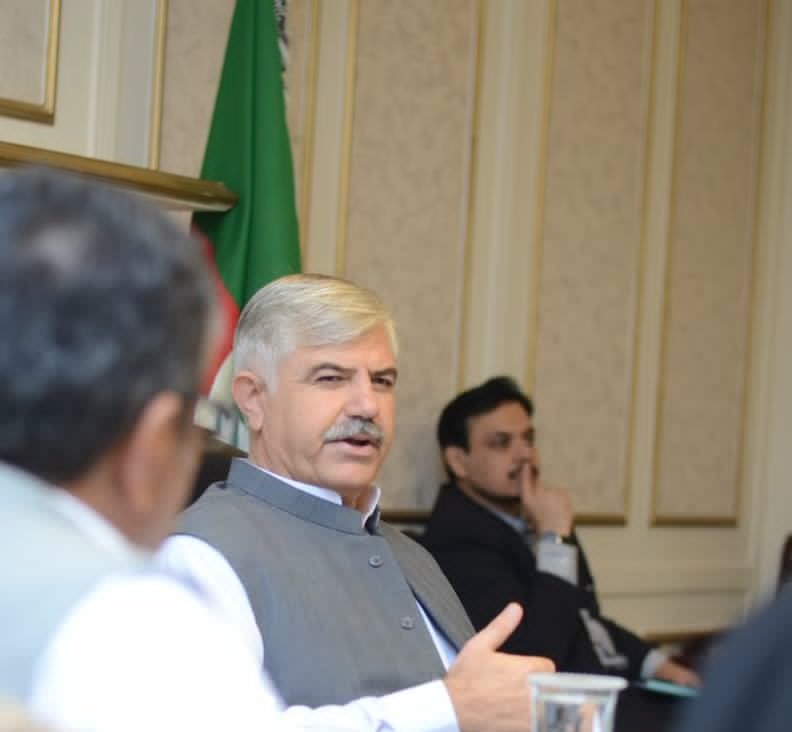 ---
Chief Minister Mahmood Khan has directed authorities concerned to initiate the Clean and Green Pakistan drive in the province from April 9.

In this regard, he chaired a high level meeting at the Chief Minister's Secretariat in which Adviser to the Chief Minister on Elementary and Secondary Education Zia Ullah Bangash, Principal Secretary to Chief Minister Shahab Ali Shah, secretaries for local government sports, education and other higher ranking officials took part.

CM Mahmood directed authorities concerned to initiate the drive in all the districts of the province and on provincial level adding that a daily situation report be compiled by the Performance Management and Reforms Unit (PMRU) for onward submission to the chief minister.

Mahmood further stated that clean and green environment in the province will not only help in reducing hazardous air and water pollution but will also help in promotion of a healthy and disease free society. "The clean and green drive should be promoted on every platform so as to create awareness among citizens of the provinces regarding their civic duties," he said.

The CM directed that the fines imposed on students in educational institutions should be replaced with "fine with a tree" meaning students should be involved in planting of trees.

For the successful implementation of the Clean and Green Pakistan drive, total of 48 performance indicators have been identified so far against which the performance of the district administration and concerned departments will be judged.

CM Mahmood also directed the authorities concerned to takes effective steps for the removal of unnecessary speed breakers throughout the province.

While addressing the meeting, he univocally stated that the clean and green Pakistan drive is the national duty of every citizen and that the provincial government will make all out efforts to implement the vision of Imran Khan.

Published in The Express Tribune, April 3rd, 2019.
COMMENTS
Comments are moderated and generally will be posted if they are on-topic and not abusive.
For more information, please see our Comments FAQ