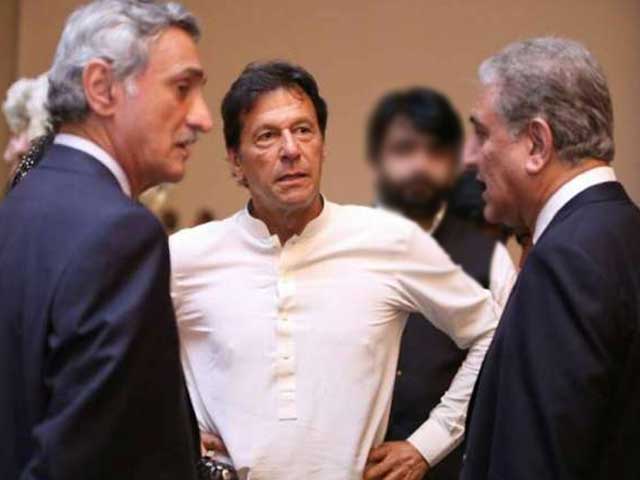 ---
ISLAMABAD: Prime Minister Imran Khan moved on Tuesday to prevent any flare-up in the conflict between senior party leader Jahangir Tareen and Foreign Minister Shah Mehmood Qureshi, asking members of his cabinet not to give statements on this issue.

In a rare public display of intra-party rifts, Qureshi on Monday took issue with Tareen attending high level official meetings at a press conference in Lahore, which was telecast on several private TV channels live.

Qureshi's broadside against Tareen came under heavy criticism from the several party leaders, as President Dr Arif Alvi, National Assembly Speaker Asad Qaiser and a number of federal and provincial ministers called Tareen to express their support for him.

Taking note of the situation, Prime Minister Khan on Tuesday issued instruction to the ministers, barring them from passing any statements relating to the conflict. He reminded the ministers that both Tareen and Qureshi were senior leaders of the party and their opinion was valuable.

According to sources, Khan observed that it was inappropriate to take internal party conflicts on the media. "It is up to my discretion, who I would call in meetings," the prime minister said in the party instructions issued on Tuesday.

"Hence, federal cabinet members are advised to desist from making any statements regarding conflict of the two leaders," he said. "The entire party should exercise unity in order to fight the challenges faced by the country."

Public embarrassment for PTI as titans clash

Qureshi, flanked by Punjab Governor Chaudhry Sarwar at the press conference, slammed Tareen for attending official meetings despite being disqualified by the Supreme Court, stressing that his presence in officials meetings led the opposition to point fingers at the government.

He termed such a move as an insult to Chief Justice Asif Saeed Khosa, who was then the head of the bench that passed the judgment against Tareen. He asked Tareen to guide and help the party, while staying in the background.

However, the prime minister defended the roles he assigned to Tareen. He said Tareen was assigned tasks based on his expertise in the relevant field. "We respect orders of the court but we took the briefing from Jahangir Tareen as an expert," the prime minister said.