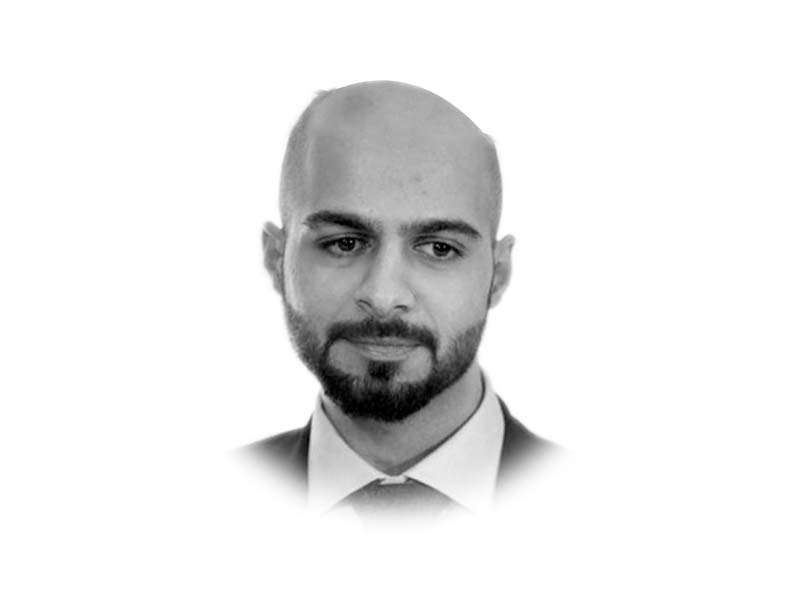 ---
Politicians in Pakistan! Is their repute here pitiable? If yes, then in all impartiality, this is largely their own fault. What ratings, reviews and numbers at the box office are to film stars; attention, like-ability and votes are to politicians, unlike people with regular jobs. Obviously, it would be imprudent to assume every politician is like this.

But what, you may ask, prompted me to postulate this issue? It was in fact a recent interaction with a female member of the National Assembly (MNA). We had invited her to join a focus group discussion on 'gender focused economic reforms'. When we called her up a day before to confirm her participation, she confronted me with a condescending rude attitude.

I was appalled because a) she felt insulted for not being a panelist b) the participants of the gathering were not on her 'level' c) she felt that not enough research had been carried out on 'her' personal profile, and d) she did not have time to attend such unimportant and insignificant events.

What do you make of such an attitude by people who are supposed to engage with people at the grass roots and initiate legislation on issues that impinge on the lives of their voters?

Agreed that effectively running a country of tens of millions of people — all of whom have varying needs and demands — is an incredibly thorny job. But aren't politicians meant to grapple with these issues? Are they up to this task? Do they have enough commitment and understanding of their criticality to grassroots-level consultations?

While there are exceptions, what seem to drive our politicians is a lust for power, prestige, status, and the propensity to display authority. These "objects of admiration" not only gratify their need for self-aggrandisement by feeding their oversized ego. They also provide them with compelling evidence to confirm their sense of superiority to others — probably their most coveted need of all. Do our office holders uphold the underpinning belief that those involved in politics are to be highly-principled individuals who are selflessly committed to the greater good of society? We all know the answer is a clear 'no'.

Instead of engaging in dialogue, cooperation and mutual respect, they seem to practise blind opposition and conduct themselves with arrogance.

In retrospect, how have we been performing under the leadership of Nawaz Sharif and Asif Zardari? Compare these men to the likes of Muhammad Ali Jinnah. It sure feels like comparing apples to oranges. No amount of money will ever be able to buy character, class, charm, integrity, humility and enlightenment.

The most important task for the politician, the Greeks believed, is to be morally upright; one has to be primarily a civically engaged citizen always willing to place the interest of the larger community above self-interest.

This encompasses creating and passing enduring laws, upholding positive social norms, and solidifying institutions by making affairs transparent (including a system of moral education) for the citizens. There are just so many variables that need to be considered; religious and cultural concerns, military science, household management, economics, local political units, and last but not the least, individual citizens. I wonder how many people, who don't speak up, have been at the receiving end of these negative and brazen claims. This sense of superiority has to be shunned and politeness, positivity and humility has to be cultivated. Political competence only belongs to responsible people who think long and hard before deciding the course of action that would best serve community. Leadership has no title and leaders are surely not as negative and entitled as yourself.

The incident has made me confident that the reason Pakistan's masses are malnourished, unemployed and poor is because we have leaders who are incapable, insensitive and self-absorbed. Maybe our bureaucrats and technocrats, who fall into this ego-bubble, need to go through customised vocational training and capacity building to learn the philosophy and leadership as well as diplomacy and communication 101 perhaps?

Published in The Express Tribune, April 3rd, 2019.

Like Opinion & Editorial on Facebook, follow @ETOpEd on Twitter to receive all updates on all our daily pieces.
COMMENTS
Comments are moderated and generally will be posted if they are on-topic and not abusive.
For more information, please see our Comments FAQ