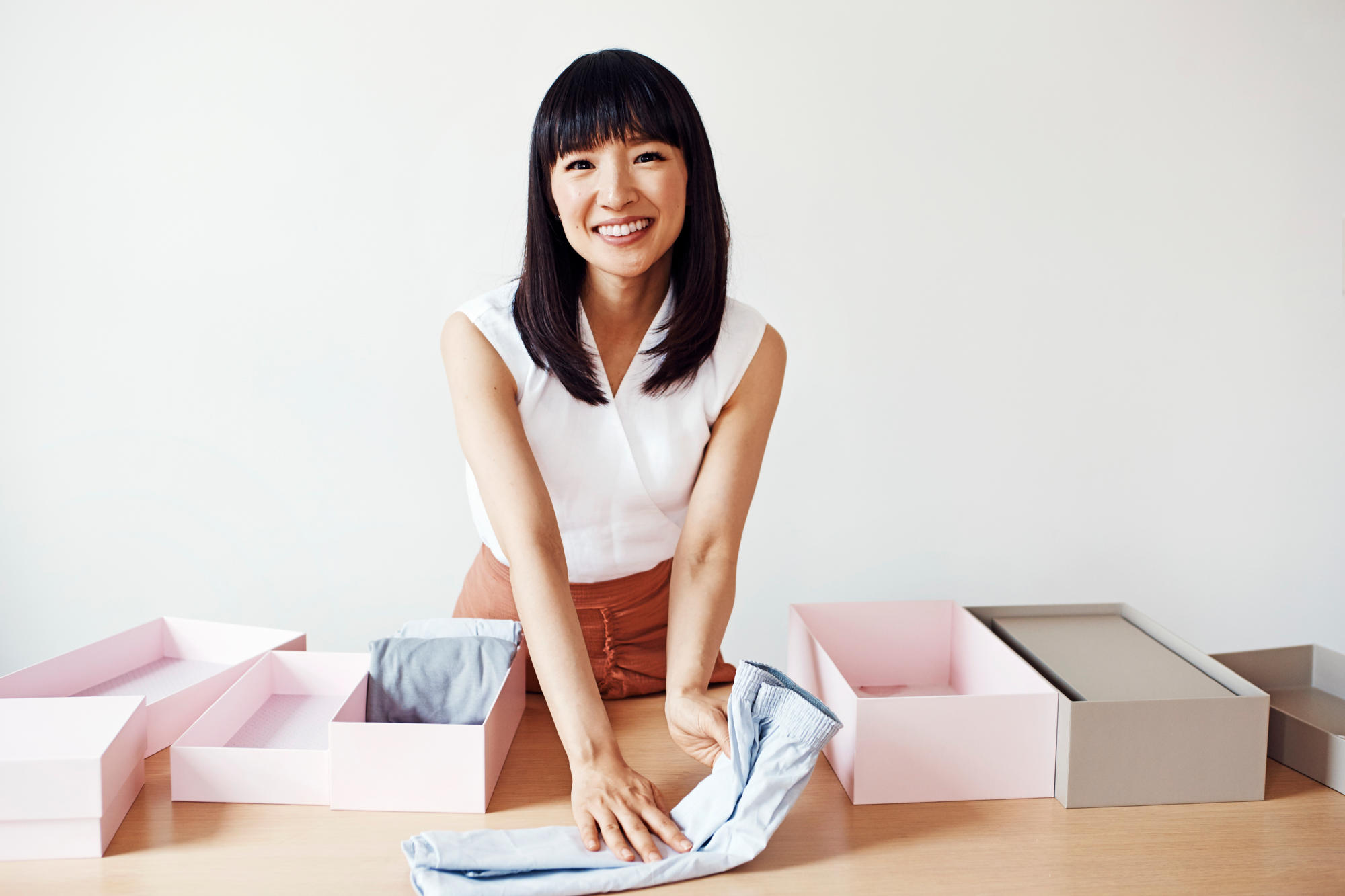 ---
While the KonMari method of organisation is taking the western world by a storm, we the desi, lawn-kurta-and-dupatta-wearing audience can also learn a thing or two Marie Kondo as well.

Hailing from the Japan, Marie brings top tips and tricks on how we can de-clutter and tidy up our homes and essentially, get our lives in order. Her main philosophy is to treat everything we own as valuables that have feelings and served a purpose. In this way, she encourages us to re-evaluate our clothes, shoes, makeup, furniture and everything else by asking if they spark any joy in us.

In other words, does that decade-old dress at the back of your closet still make you happy? Or does it only remind you of a time when you were skinny and fit? And why have you saved all of your school books, even though you graduated ages ago? Let's take a look at some of the top tips from and how they can help curtail our hoarder tendencies.

Tidy by category, not location




You might be used to tidying up your house one room at a time, starting by de-cluttering your own bedroom first and then moving on to others. Marie switches things up a bit in that she urges us to focus on establishing categories and working through each, one at a time.

For example, gather all the towels from the bathrooms, kitchen, bedrooms and wardrobes and make a pile to sort through. Then gather all your clothes from all over the house and further divide into night pajamas, formals, everyday lawn shalwar kameezs, winter shawls, jeans and T-shirts, etc. Once are laid out before you, start sorting the clothes into piles that can keep, donate and have to get rid of.

Keep only what brings you joy




While you're diligently sorting through your belongings, take each item in your hand and see if it brings you joy. And ask yourself if you will continue to wearing it or have the frayed edges served too much over the years? Learn to let go of things that you won't be wearing anymore or those that occupy unnecessary space in your closet.

Of course, it may be difficult to part with things that hold sentimental value and remind you of happier times. That's why Marie asks us to thank each article for the purpose it has served in your life. Reminisce about the good times and say your goodbyes. The nostalgia will help you get closure and you can happily move on to new things.

Learn the art of folding




Marie believes that a lot of our clothing is better off folded into drawers and shelves instead of hanging in the closet. Her special technique of folding involves laying the cloth in a rectangular shape and folding it bottom up into a neat little package.

This is a great way to store almost anything! You'll save a lot of closet space and enjoy wrinkle-free clothes that you can throw on straight from the closet.

Involve the whole family




Marie says the intense mental pressure on women to fulfill household chores can take a real toll on their health. Hence, she encourages families to get involved together in the de-cluttering process and share the burden of all the other chores.

So get your husbands and children to sort out their own things. The KonMari methodology is easy to follow and can be a fun activity to bond with each other over.

If you want to know more about Marie and home makeover tips, check out her Netflix show or garb her book, The Life-Changing Magic of Tidying Up.

Have something to add to the story? Share it in the comments below.