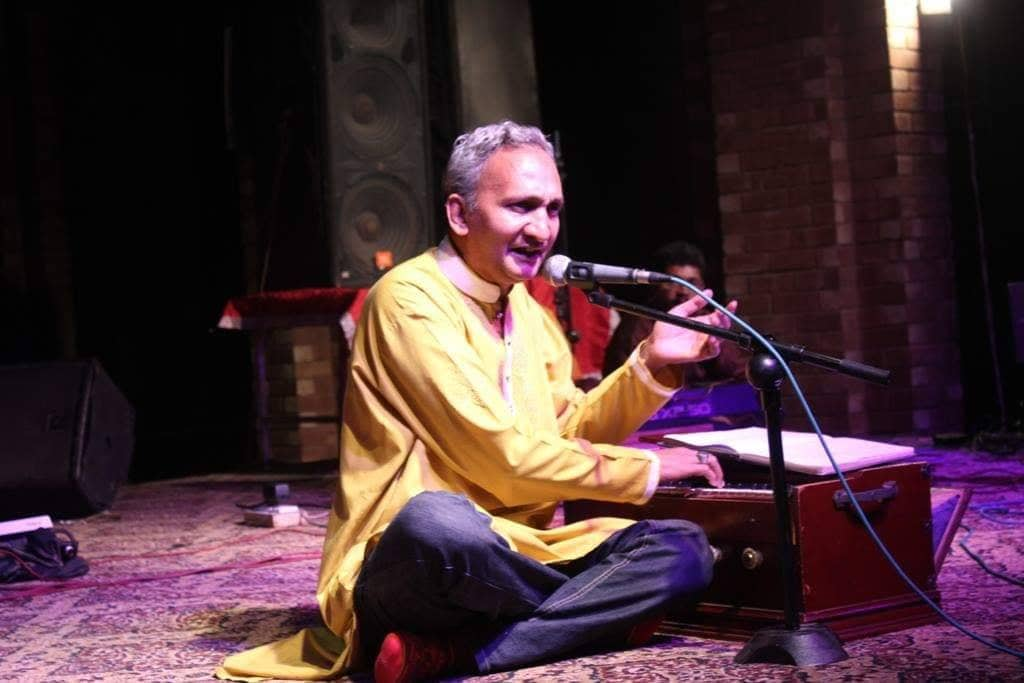 ---
LAHORE: Prominent ghazal, classical, folk and qawwali singers from all over Punjab came together at this week's Mela Charaghan (Festival of Lights), which was held in Lahore over a period of five days.

The festival ended on Monday night. It was organised by the Punjab Institute of Language Art and Culture (PILAC) and saw various artists pay tribute to the great saint Shah Hussain, famously known as Madu Laa Hussain.




Famed ghazal singers, including Ustad Ghulam Ali Khan, Ustad Hamid Ali Khan, Shoukat Ali Khan, Arif Lohar, Malkoo, Nasir Beraj Mahdi, Humaira Arshad, Asif Javaid Mehdi, Anwar Rafi, Saira Naseem and many others, attended and performed at the festival.

During Mela Charaghan, Ustad Hamid and Ustad Ghulam stated that it was the poetry of the saints that had given them the opportunity to sing and our society is in need of more such cultural and traditional events.

Numerous other cultural and musical activities were carried out, followed by many info sessions. The last day of Mela Charaghan was the one that stood out as it specifically featured musical performances and qawwali by Ustad Ghulam, Ustad Hamid, Arif, Humaira, Nasir, Shafayat Awan, Saira and many other artists.




The festival was inaugurated by the Information and Culture Minister Punjab Syed Samsam Bukhari, while the Governor Punjab Chaudhary Muhammd Sarwar, literary personalities, scholars and showbiz stars also attended the event. It was organised by Director General of PILAC Dr Sughra Sadaf on the urs of Shah Hussain.

"Traditional festivals are part of our culture. Pakistan's history is enriched with such festivals that not only take place in Punjab but also all around the country," Sughra told The Express Tribune. "I'm grateful to the Punjab government and Ministry of Information and Culture for co-operating with us. It is PILAC's mission to promote music and the wonderful history of Punjab. I'm also grateful to the all the singers and literary personalities who joined us and am sure the future is bright. We will continue to arrange more gatherings like Mela Charaghan."




During Monday night's performances, various singers spoke of Shah Hussain's poetry. "We don't realise how lucky we are to have had so many Sufi saints in this region who provided us with wonderful poetry," stated Ustad Hamid. "Almost all Pakistan's famous singers have sung said poetry and as a result, reached the peak of fame."

He went on to share that, "I'm still creating new songs which contain Hussain's poetry. It is known that that the poetry of the saints gives out an universal message."

Arif also shared his two cents. "Traditional festivals like Mela Charaghan are our assets," he began. "Almost all the big singers, including me, started their music careers by performing at festivals like this and at the shrines of saints. I appreciate the efforts of DG PILAC Dr Sughra Sadaf for arranging the festival and providing such opportunities to the public."

Scholars, poets pay tribute to Hamza Baba

Mela Charaghan entailed numerous literary and musical sessions on the art of qawwali, folk singing and poetry for the general public. Various food stalls and other traditional stalls were also present on all five days.

Have something to add to the story? Share it in the comments below.