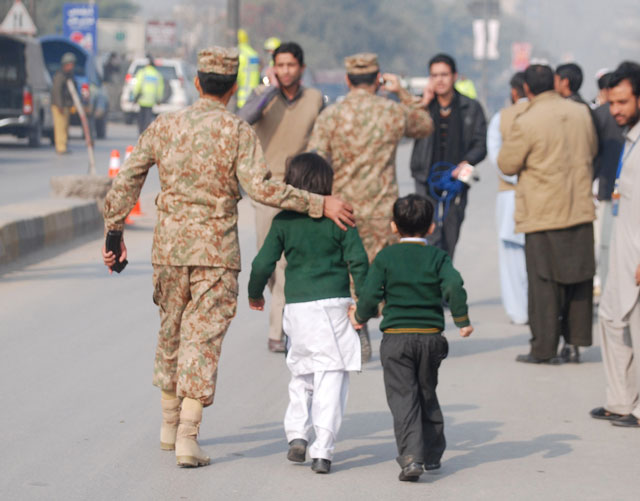 ---
Information Minister Fawad Chaudhry said that the country still needs military courts to function in order to completely eliminate terrorism, Express News reported

In an interview with the BBC, Fawad clarified that the formation of the military courts was an important measure taken under unusual circumstances, "we believe that the courts have been successful in combatting terrorism."

Military courts, which were set up under the National Action Plan (NAP) in 2015 to try civilians on terrorism charges, ceased to function on Sunday following the expiry of their second two-year constitutional term.

"We are very close to eliminating terrorism completely, and we believe another extension is necessary, however, it will not be taken at the cost that it threatens national unity, like in the case of the National Action Plan."

Military courts cease to function as tenure ends

Fawad said that the extension of the military courts depends on the consensus of all political groups. The time of the military courts will not be extended if the political parties do not reach a consensus. "The government will try to create consensus for the extension, and if that happens, the duration will be extended."

Following the APS attack in Peshawar on December 16, 2014, a National Action Plan (NAP) was formed with the consensus of all the parliamentary parties. Special military courts were formed to hear the cases against the terrorists.

Their length was extended by a further two years in 2017, which expired on Sunday.
COMMENTS
Comments are moderated and generally will be posted if they are on-topic and not abusive.
For more information, please see our Comments FAQ