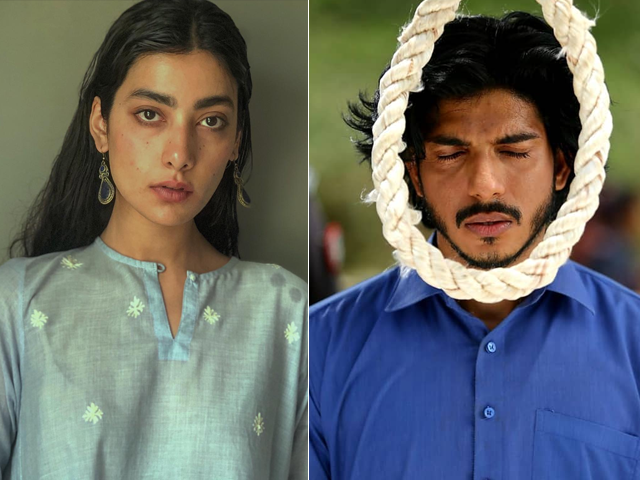 ---
The nominations for the 18th Lux Style Awards were revealed last weekend and included a snubs of some very prominent celebrities. And needless to say, they were not happy about it.

Mohsin Abbas Haider

Mohsin Abbas Haider, for one, called out the awards team for not nominating his drama Meri Guriya in any of the categories. "First of all thank you for nominating our song Na Ja in the Best Singer of the Year category," the Na Maloom Afraad actor shared on Instagram. "But I am highly disappointed not to see a single nomination of our drama Meri Gurya. I don't know the reason (which I would love to know, if any) but this is very disrespectful for the whole team of the play."

https://www.instagram.com/p/BvoS-85npgR/

He concluded, "And thanks for making my belief that 'let's just make money and run our kitchens' stronger, thanks."

Eman Suleman

The model has been nominated in Best Emerging Talent category. However, she  has decided to withdraw her name from the list on the basis of the fact that she doesn't wish to share the accolade with an alleged harasser.

"Not to rain on anyone's parade but this, just isn't for me. I'm sorry, even though I shouldn't have to be. Maybe I'm not. I don't know. Also, I didn't even send in my portfolio," she wrote on Instagram, followed by a short video.

https://www.instagram.com/p/Bvo6Ah6F1E3/

"I was extremely honoured to be nominated for the Lux Style Awards but what I'm going to say next is going to result in a lot of eye rolls. I am tired of talking about it, honestly," Eman says in the video. "I do not wish to be a part of an accolade which is shared with an alleged harasser; I feel no joy. Maybe nominate someone who feels happy about it. I don't. I am basically done."

Ahsan Rahim

It wasn't only Haider who was disappointed to not see his project named in the nominations. The Teefa in Trouble director, Ahsan Rahim has called out the LSA's for selections for the Playback Music category.

"I rarely comment on such matters but seeing the way my movie's music has been completely ignored by the LSA has made me more appalled than disappointed," he shared.


@omair78 @Fareshte @KamranJawaid @LuxStyleAwards @FriehaAltaf
My appeal to the team of #LSA2019, #unilever and those who believe in standing for the right. pic.twitter.com/OIVTLwbOKX

— Ahsan Rahim (@theotherahsan) March 30, 2019


"It goes to show how certain biases of certain individuals can turn the game upside down just because they don't like you or your film personally. Or you didn't let them use your music for free for their performances," he wrote on Twitter. "I won't be surprised if my film -the biggest non-holiday blockbuster of all times in Pakistan - goes unnoticed at the awards just because the voice of a few in charge is louder than many millions."

Have something to add to the story? Share it in the comments below.