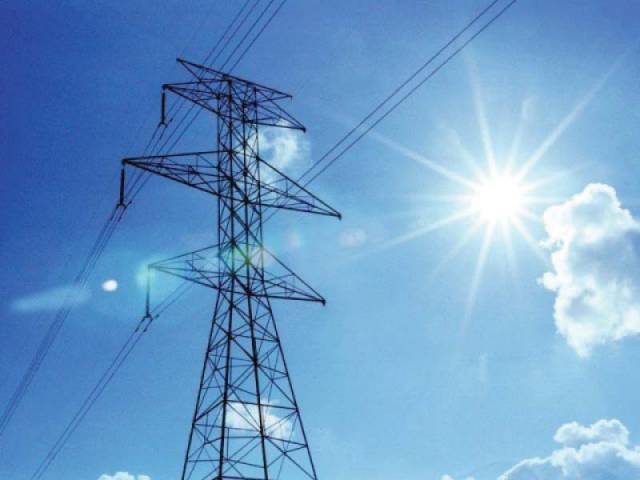 ---
ISLAMABAD: Electricity planning has always been a contentious issue. Since it is generally risk-free for the investor and carries a lot of liabilities for the buyer, which is the government and the consumer, there is usually controversy and debate.

As enough power generation capacities have been installed, there is no load-shedding and the crisis seems to be over. However, there are other issues like higher cost of supplies and the mounting circular debt. How much more power generation capacity do we require in addition to the already installed and the ones in the pipeline. Should there be energy imports? And what role of renewable energy is to be there. Let us discuss some of the more important issues.

Energy demand and supply issues are related to economic activity, generally measured by gross domestic product (GDP) growth; conservation and efficiency; prices and affordability parameters.

GDP growth has been used mostly due to data availability. Due to conservation and efficiency improvements, energy consumption and GDP have been disconnected; in fact, the energy-GDP elasticity is negative.

In India, with the sophistication in economy and reduction in energy-intensive and raw material content, the energy-GDP elasticity has been going down and has reached a level of 0.5. Perhaps, conservation and energy efficiency issues have also played a role in this.

In Pakistan, there has been much contention in this respect. Many people argue for a faster energy growth than the GDP growth - technically speaking, an energy-GDP elasticity of more than one. On this basis, grotesque projections have been made, which have often not been realised.

In the power sector, two major studies were commissioned in the current decade - one was done by Canadian consulting company SNC in 2011 and the other by a Japan International Cooperation Agency (Jica) consultant in 2016. The National Transmission and Despatch Company (NTDC) was the counterpart local organisation.

Results and assumptions both seem to be contradictory. SNC report assumes low and high GDP growth rates of 5.8% and 6.5% respectively. Jica report assumes GDP growth rates of 7.9% and 8.2%. However, strangely, their results are the opposite. Despite the low GDP growth scenario taken by SNC, its power demand projections are 149,665-186,288 megawatts for the year 2035, which is certainly an unrealistic projection.

Jica consultant, who assumed very high and rosy GDP growth rates, came out with comparatively low although realistic projections. The corresponding base case and high demand scenario figures are 82,288 and 104,961MW. Historical power demand growth in the country has been around 4-5%.

The NTDC has recently submitted a least cost generation plan to the National Electric Power Regulatory Authority (Nepra), which puts power demand in 2040 at 80,000MW. However, the NTDC estimate is for the Pakistan Electric Power Company (Pepco) region and if Karachi is added, the demand may go up to 87,000MW or above.

It appears that NTDC has adopted Jica figures. Although the two reports - Jica and SNC - have different modeling methodologies and selection of parameters, the contradictions and huge differences shake confidence in foreign consultant reports and projections based on which we make investment decisions.

However, it is impossible to make exact predictions. Life and business cannot be predicted in exact terms. However, margin of error should be reasonable.

Most market economies have surplus electricity as surplus creates competition. It is questionable as to how much surplus investments and capacity a poor economy can afford. Already, there is evidence that there may be a surplus in the short to medium term and thus fixed costs and capacity payments will increase, leading to higher tariffs and circular debt.

Clean energy

The most important current issue and controversy is renewable energy despite consensus that renewable and distributed energy is the future. However, the future has arrived. Solar and wind power may be available under five US cents or even lower.

There have been decision on competitive bidding but Nepra has been issuing upfront tariff. The Central Power Purchasing Agency-Guarantee (CPPA-G) has been pointing out it does not have resources for paying for additional commitment.

IPPs receive Rs422b 'without generating electricity'

The local investor network has been responsible for lobbying for the early inclusion of renewable solar and wind power capacity in the portfolio. However, they are at the risk of losing market to the more efficient and richer Saudi investors who would like to invest in 2,000MW of solar power.

If we are talking about 60,000MW power demand by the year 2030, it means another 25,000MW or more of new installations between now and 2030.

At 10% share, 6,000MW of solar and wind energy may survive in the network and thus 4,000MW can be added, assuming 2,000MW is already there.

Sequencing would be an issue. Who goes first and that is easily handled by competitive bidding, be it reverse auction or otherwise.

Finally and interestingly, the Jica report recommended against Central Asia-South Asia (CASA) 1000 project on cost grounds despite pressure from the ministry to the contrary. It argued that such projects would compromise the utilisation of local hydel resources. Energy trading networks work well in geographically contiguous areas and not through a distance of 1,000 km of war and terrorism-prone area.

Such exchanges may be more suitable across Sindh and Punjab border or on the western side with Iran. One option is blocked by the Indian attitude and the other by US sanctions on Iran. It is surprising to come across the news of MoUs being signed for electricity import, when the country is already facing the current account deficit crisis.

The writer has been member energy of the Planning Commission



Published in The Express Tribune, April 1st, 2019.

Like Business on Facebook, follow @TribuneBiz on Twitter to stay informed and join in the conversation.
COMMENTS (1)
Comments are moderated and generally will be posted if they are on-topic and not abusive.
For more information, please see our Comments FAQ