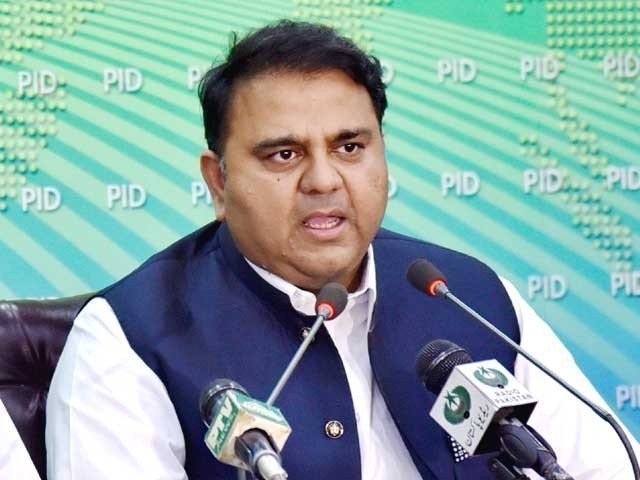 ---
ISLAMABAD: Federal Information Minister Fawad Chaudhry has written a letter to the registrar of the Supreme Court of Pakistan in which he has said that the media had obtained deep access into and affected all classes of society but the law against humiliating and dishonouring content was not as effective as it needed to be.

He also stated that the purpose of the letter was to urge the attention of the chief justice of Pakistan towards a topic of extreme public importance and requested that the matter be examined in the next meeting of the judicial committee.

He has written in the letter that, although the country's print, electronic and digital media had increased in size in the past few years, the lack of effective laws dealing with degrading content was obstructing the provision of justice and the accountably of culprits.

Pakistan to assist Saudi Arabia in cultural activities: Fawad

To address the issue, the information minister said, he was recommending appointing judges in every city and district of the country, suggesting that four judges be appointed in districts which had a population of five million or more, two in districts with a population of at least 2.5 million and one judge in districts with a population of less than 2.5 million people.

He has also urged in the letter that the processes of provision of evidence, the recording of statements by witnesses and the filing of requests be made easy and simple for which he has sought permission from the apex court to file a request to make the appropriate amendments in the applicable laws.

Additionally, the information minister has recommended in the letter that the process of video recording of testimony be completely implemented. To that end, he has asked the court to instruct the chief justices of the country's high courts to implement the procedure in their jurisdictions, explaining that the step would be effective in halting allegations based on fake news and mala fide intent.