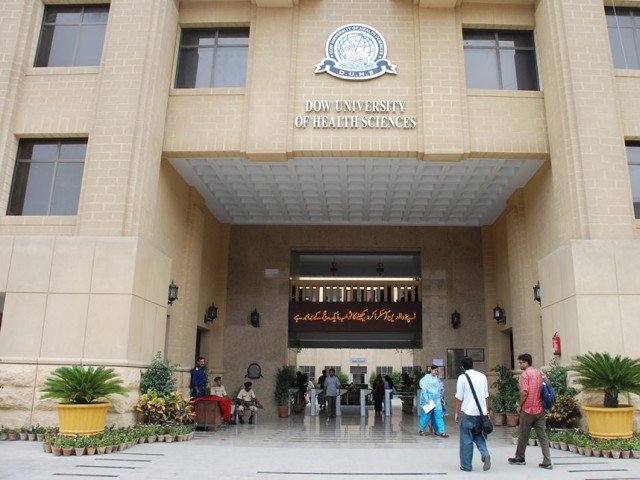 ---
KARACHI: Dow University of Health Sciences Vice-Chancellor Prof Muhammad Saeed Qureshi said that the number of doctors practising family medicine in Pakistan were insufficient. He added that among the challenges faced as a developing nation, the provision of quality healthcare was a top priority and he claimed that the Dow University, through family medicine department, had provided quality health services to people from underprivileged areas.

He expressed these views at the first international family medicine symposium at Dow Medical College on Sunday. Dr Muhammad said that by providing healthcare services to patients at their doorsteps a new avenue had been opened for the provision for healthcare facilities. The foundation of family medicine department was also an important step in this direction which in a short time, he added, had provided free treatment and best services to the public of the underprivileged areas.

Doctors barred from private practice in morning

Aga Khan University's head of the family medicine, Dr Riaz Qureshi, said that family medicine has played a central role in the healthcare system. He said that the primary health system in Pakistan is facing issues due to a shortage of doctors for the past many years as doctors from this department tend to move abroad. He said that the general practitioner or family medicine department is on the front line against diseases such as dengue, malaria and typhoid.

He said that family medicine doctors see 90% of the patients who are first brought to them before a specialist. He added that a patient should first see a family medicine doctor as they give the best guidance.

He said that according to the statistics of 2004, of the total doctors in Pakistan 85% are family physicians and 15% specialist doctors. He added that only a short share of the Gross Domestic Product (GDP) is spent on the country's health department. Stressing the need to stabilise the family physician department, he said that with the increase of the specialisation department, the importance of family physician has further increased. How else will a patient know which doctor he has to approach for his treatment, he said.

Preventive measures against AIDS discussed

Expert on family medicine in the UK, Dr Janet Haley said that the family medicine sector in the UK was stabilised and the number of general practitioner was high as compared to Pakistan. There is one doctor for every 1,800 patients. She said that there is a need to increase the number of general practitioners in Pakistan and added that it was necessary for a student to be trained as a general practitioner.

Dr Anum Beg, Dr Fatima Jahangir, Dr Faisal Ahmed, Dr Aisha Faisal, Dr Wajiha, Dr Sidra Kanwal and Dr Tayyaba Malik also spoke at the symposium.

Prof Muhammad distributed certificates and shields among the participants at the end of the session.