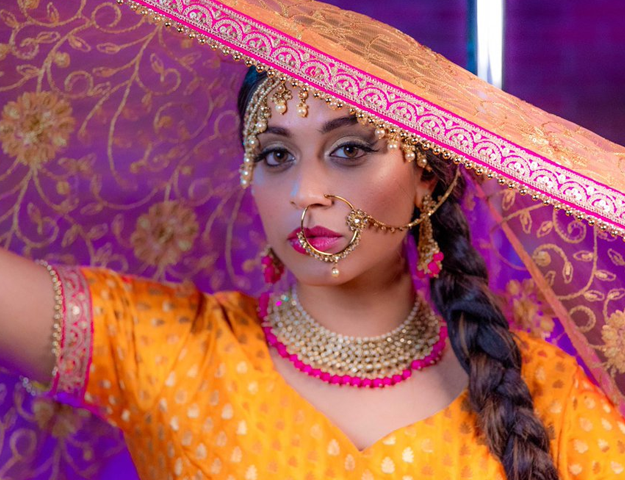 ---
Indian-American rapper Lilly Singh has just released a new single, comprised of revamped versions of Bollywood's biggest hits. And, we are here for it!

The celebrity YouTuber who goes by the nickname 'Superwoman' has a massive and loyal fan following.

She combined Choli Ke Peeche Kya Hai, All Iz Well and Aankh Maray into raps, targeting misogyny, sexism and body-shaming. This is surely what Bollywood songs would look like if they were turned into a woke rap.


I remade some of my favourite Bollywood songs into rap songs! Oh gosh... one more remix?! https://t.co/kxYoTSRuv5
#LillyRemixesBollywood pic.twitter.com/3iOlMVHKzV

— Lilly (@Lilly) March 28, 2019


Lyrics such as "Don't need fair and lovely because I love me" and "If it ain't your body, I don't need your two cents", call out stereotypes in society as well.

Taking the songs apart, she gave them a whole new meaning and added her own sick beats while she was at it. She even threw in truth bombs about mental health and sexuality.

Basically, Superwoman spoke about everything Bollywood either gets wrong or doesn't tell you about. The rap is also pretty relatable and we aren't alone with all the fans obsessing over her new video:

Listen to it here:


And Twitter is loving it!


Had to come on here to say this is one of my favourite video of yours??? You killed it bb, so so good !!

— kalyani (@TeamSuperAU_) March 28, 2019


https://twitter.com/TheDashd/status/1111451277471436801


Lily is a whole other VIBE pic.twitter.com/n28vFP8w9U

— 🌺 (@anisakhan_96) March 28, 2019
Also the way you put across important lessons & messages through a SONG, you're a legend. So creative, so informative & ALL THE FACTS WERE SPILLED. SO PROUD OF YOU BBY

— Miloni💜 | #LateWithLillyS2 (@TS_Milo) March 28, 2019


Singh has collaborated with some known celebrities such as Priyanka Chopra, Dwayne Johnson, Adam Levine and many others. She's making major headway in Hollywood. She also bagged her own late night show.

Have something to add to the story? Share it in the comments below. 


COMMENTS (1)
Comments are moderated and generally will be posted if they are on-topic and not abusive.
For more information, please see our Comments FAQ