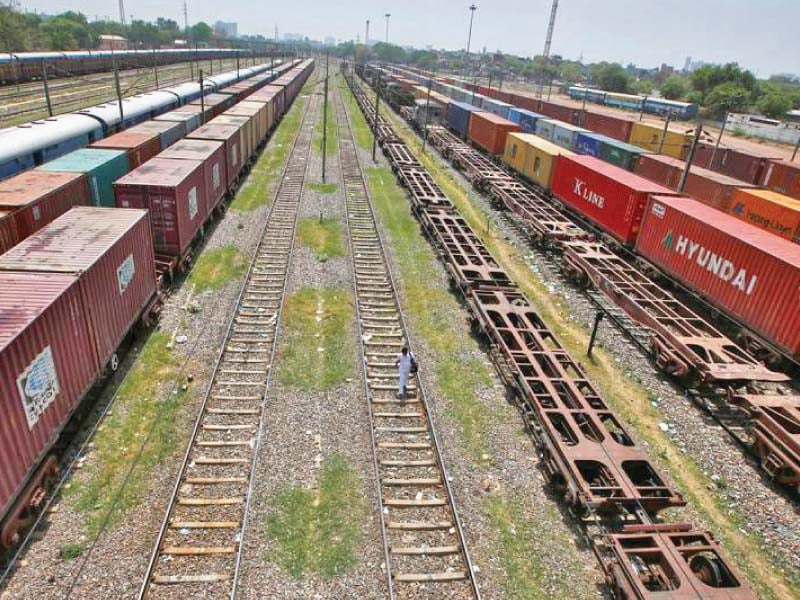 ---
ISLAMABAD: The government of Pakistan Tehreek-e-Insaf (PTI) has stepped in to break the cartel of private oil suppliers and has directed state-run Pakistan State Oil (PSO) to use Pakistan Railways for fuel transportation as it offers up to 26% lower fares compared to transportation through a pipeline and road.

The cargo service of Pakistan Railways, especially oil transportation, had remained profitable over the past four decades, but previous governments, particularly the Pakistan Peoples Party (PPP) administration, shifted the entire petroleum supply business to oil tankers.

Oil tanker owners have not only been charging higher transportation rates, but they have also been blackmailing the government by calling strikes on different occasions, which resulted in suspension of oil supply across the country.

Pakistan Railways had until some time ago been transporting PSO's furnace oil consignments only to power producers under a contract signed in 2017, but the arrangement came to a halt following a change in government's policy that discouraged the consumption of furnace oil in power production.

Petrol rates likely to go up by Rs12

The Economic Coordination Committee (ECC) of the cabinet, in a recent meeting, directed PSO to use the infrastructure of Pakistan Railways for transporting 2 million tons of high-speed diesel (HSD) at competitive rates.

Minister for Railways Sheikh Rashid Ahmed told the ECC that HSD supply through Pakistan Railways to upcountry destinations was also discussed by the Cabinet Committee on Energy in a meeting held in mid-March.

He pointed out that Pakistan Railways had remained a business partner for the past four decades through economical and environment-friendly transport arrangements. Initially, there was no written agreement between Pakistan Railways and PSO, though different fuel products were supplied from Karachi to upcountry destinations through rail. Later, on the request of PSO, a written deal was inked on May 24, 2017 for the transportation of 2 million tons of furnace oil.

A representative of the Ministry of Railways told the ECC that the railways transported furnace oil mainly to power plants in upcountry regions. However, it was not indicated by PSO in May 2017 that furnace oil supply would be discontinued as a result of the policy shift. It happened in November 2017, which almost all of a sudden stopped furnace oil supply.

Keeping in view the bleak scenario, according to the Ministry of Railways, special fares were introduced by Pakistan Railways for petroleum products ex-Keamari and Bin Qasim for Taru Jabba, Sikhala, Chak Pirana, Mehmoodkot and Shikarpur.

The fare rates quoted by Pakistan Railways were cheaper in the range of Rs278 per ton to Rs1,242 per ton compared to oil transportation through a pipeline and road.

The Ministry of Railways requested the ECC to direct PSO to initiate necessary steps in line with an agreement signed with Pakistan Railways and 2 million tons of furnace oil should be replaced with HSD. The revised terms could be further negotiated, it said.

The ECC directed the Petroleum Division to ensure that PSO utilised the infrastructure of Pakistan Railways for the transportation of petroleum products if better and competitive fare rates were offered. The Petroleum Division was also asked to submit a report on the volume of PSO's fuel products planned to be transported through rail.

Published in The Express Tribune, March 30th, 2019.

Like Business on Facebook, follow @TribuneBiz on Twitter to stay informed and join in the conversation.
COMMENTS
Comments are moderated and generally will be posted if they are on-topic and not abusive.
For more information, please see our Comments FAQ