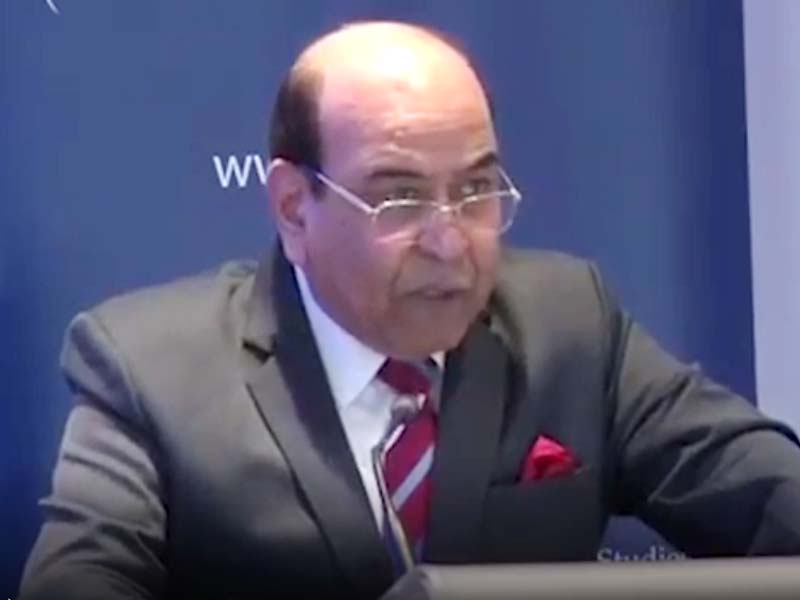 ---
A former Indian military commander has praised the Pakistan Army's media wing for employing outstanding strategy in the domain of hybrid warfare.

During his address at the International Institute of Strategic Studies in UK on Thursday, Lt Gen (retd) Syed Ata Husnain acknowledged that the Inter-Services Public Relations (ISPR) outclassed the Indian army in information war saying: "I want to give full marks to the ISPR for the information strategy it has played out".

He said, "The ISPR did an outstanding work for Pakistan by ensuring detailed alienation of Kashmiris against Indian armed forces and Indian nation," adding, "If anyone has ever taught us [India] about the information operation it was the ISPR... it has done a splendid job."

Three Kashmiri youth martyred by Indian forces in occupied Kashmir

Blaming the Modi administration for the February 15 suicide attack in occupied Kashmir, the retired general, who had also served as the corps commander in the disputed valley in 2003, said he was aware of the fact that the Pulwama-like incident was inevitable due to the Indian government's lack of understanding of the conflict.

Pointing out the mistakes of Indian troops, Hussain said that the army had made a lot of strategic mistakes in 30 years but one of major blunder was to consider the military actions as a psychological war.

According to the retired general, the youth's mammoth funeral procession was a cause of rising extremism among Kashmiris, adding that use of force could not solve the Kashmir dispute.


COMMENTS
Comments are moderated and generally will be posted if they are on-topic and not abusive.
For more information, please see our Comments FAQ