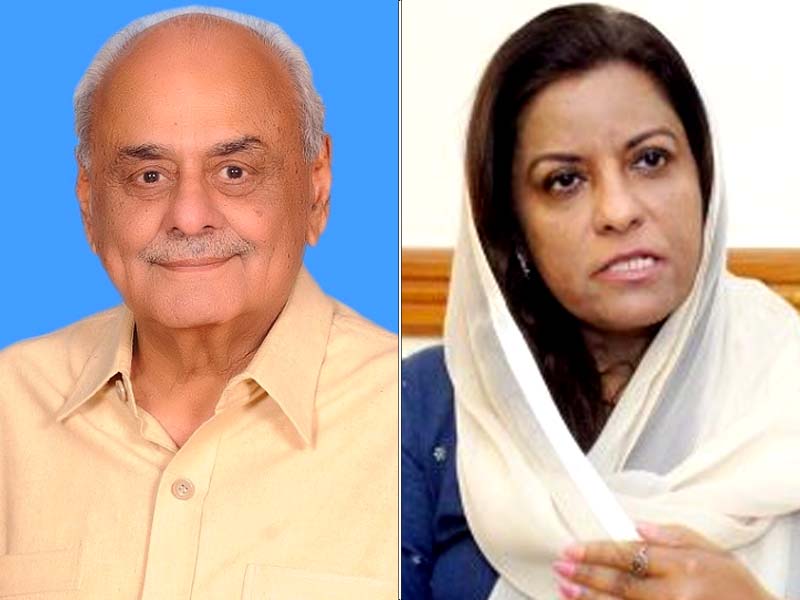 ---
ISLAMABAD: The Pakistan Peoples Party (PPP) on Friday slammed the government of Tehreek-e-Insaf (PTI) for appointing Brig (retd) Ijaz Shah as federal minister for parliamentary affairs.

Criticism came soon after Information Minister Fawad Chaudhry made the announcement on Twitter, saying that President Dr Arif Alvi on the recommendation of Prime Minister Imran Khan had appointed Ijaz Shah as the federal minister.


وزیر اعظم پاکستان کے مشورے پر صدر مملکت نے بریگیڈئر ریٹائرڈ اعجازُ شاہ کو وفاقی وزیر بنانے کی منظوری دی ہے، اعجاز شاہ پارلیمانی امور کے وفاقی وزیر کی حیثیت سے ذمہ داریاں انجام دیں گے

— Ch Fawad Hussain (@fawadchaudhry) March 29, 2019


Expressing her displeasure over the appointment, PPP Secretary Information Nafisa Shah said after the "current appointment there is no difference between the federal Cabinet of former president Pervez Musharraf and incumbent PM Imran Khan".

Benazir had named the retired brigadier in an email, stating that if she is assassinated, Shah would be investigated, Nafisa added.

The PPP leader also alleged that the retired army officer played an important role in political engineering during Musharraf era.

Shah is a PTI lawmaker elected from NA-118, Nankana Sahib-II. He had also served as director general of Intelligence Bureau from 2004 to 2008.