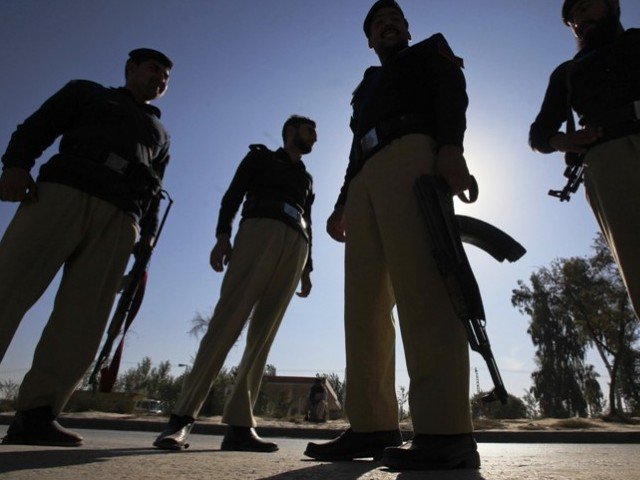 ---
GUJRANWALA: A police constable was arrested on Thursday for physically assaulting and parading a 13-year-old boy naked in the streets of Gujranwala, Express News reported.

Allegedly, a constable from the Civil Lines police station had spotted 13-year-old Hammad flying a kite. The official had asked the child to stop, but the latter failed to obey. On Hammad's refusal, the official beat up the teenager, stripped him naked and dragged him across the street.

Reportedly, the women in the area pleaded that the child be forgiven for his transgression but the official paid them no heed. CCTV footage from the area shows the constable dragging the naked teenager through the streets of Gujranwala.

Initially, the station house officer (SHO) at Civil Lines police station refused to take action despite the fact that an application was submitted. However, when the CCTV footage surfaced on Express News, the Gujranwala regional police officer (RPO) took notice and ordered that Constable Nadeem be arrested.

Religious teacher 'attempting to rape' 8-year-old girl in Wah Cantt arrested

Meanwhile, Punjab Chief Minister Sardar Usman Buzdar took action and sought a report from Punjab Inspector General Amjad Javed Saleemi. A committee has been formed to further investigate the incident.

On the other, the Gujranwala RPO claimed that the constable caught the teenager, red-handed, sexually assaulting his minor son. In a fit of rage, he beat up the child and stripped him naked, before parading him on the streets.

On February 21, six people, including police officials, were arrested for allegedly torturing and humiliating an eight-year-old boy for three days in Lahore. The boy, identified as Ahmed, claimed a fraudster took him to a mobile shop and told the owner he was his brother.

Girl abducted by friend in Kabirwala

The fraudster took a phone without payment and left Ahmed as collateral until he returned with the money. When the man did not return, the shopkeeper thrashed Ahmed and called the police.

Green Town police station ASI Saeed Ahmed took the victim into police custody. The boy claimed that a warm heater was put over his private parts during the 'police investigation'.
COMMENTS
Comments are moderated and generally will be posted if they are on-topic and not abusive.
For more information, please see our Comments FAQ