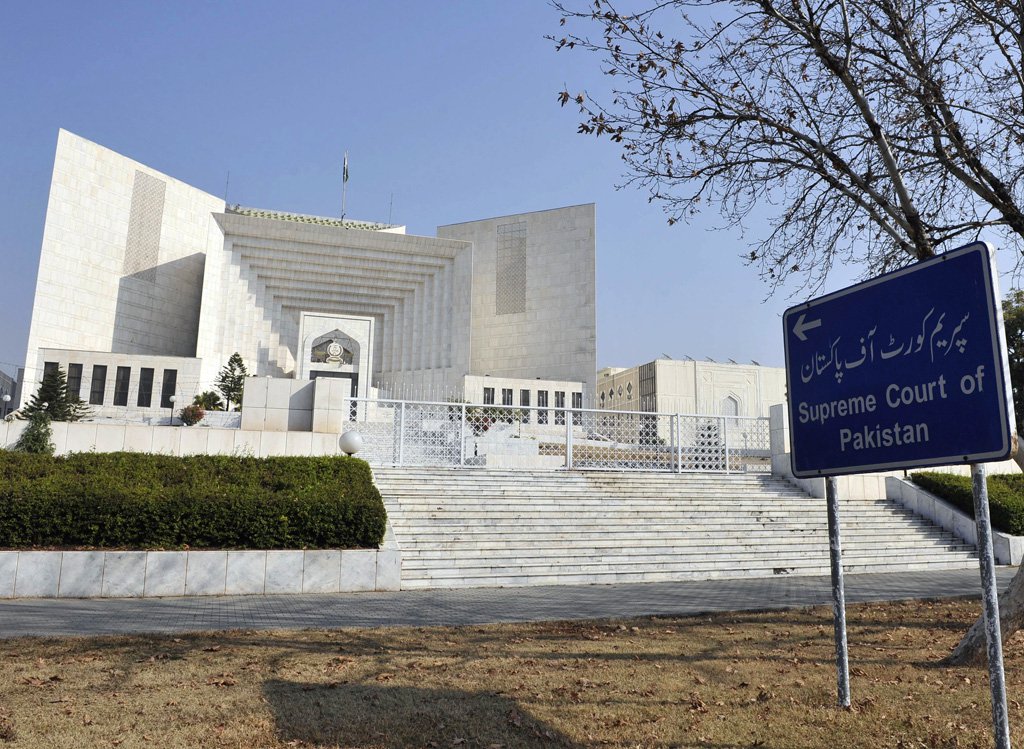 ---
ISLAMABAD: The Supreme Court (SC) on Thursday reserved its judgment on maintainability of a case regarding the powers of judicial commission.

A three-member bench of the top court headed by Justice Mushir Alam reserved the judgment after hearing the petitioner Hamid Khan's counsel.

The petitioner's counsel Shah Khawar pleaded before the court that there are some important legal aspects in the case. To this, Justice Umar Ata Bandial said if required an order will be issued.

The counsel said the procedure of judges' appointment was different in the world. He said he would argue on the models of India, US and Mongolia in the case.

Justice Bandial remarked that judges' appointment matter was not related to the petition under hearing. Khawar said that the purpose to discuss the matter was just to assist the apex court. There was a role of parliament, president and the SC in the appointment of judges procedure, he said.

SC terms teachers' appointments by Sindh govt illegal

Justice Alam said that in Pakistan, too, the role of parliament and bar had been included in judges' appointment process.

Meanwhile, the top court sought 'a plea bargain record' in Gen (retd) Zahid Ali Akber case from National Accountability Bureau (NAB). Justice Sheikh Azmat Saeed, hearing the case, observed that the real question was that what amount NAB could accept from an accused in a plea bargain practice.

However, Zahid Ali's counsel pleaded before the bench that his client's case would be seen under plea bargain law of 2016. The law was changed in January 2017, he argued.

Justice Saeed remarked that the same law would apply in the case, which was active that time.

The conditions of a plea bargain were supposed to be settled by NAB chairman in accordance of law, the judge further noted. Justice Mansoor Ali Shah observed that every plea bargain case had different merits.

The top court ordered the anti-graft body to submit plea bargain record in the case along with the standard operating procedure (SOPs) of the practice. The bench adjourned hearing of the case till three weeks.

It may be mentioned that the retired general had paid an amount more than Rs90 million in line of plea bargain. The petitioner had claimed that the bureau had received Rs20.6 million extra from him.

The high court had also ordered NAB to return the extra amount to the petitioner. The order was challenged before the top court by the accountability watchdog.