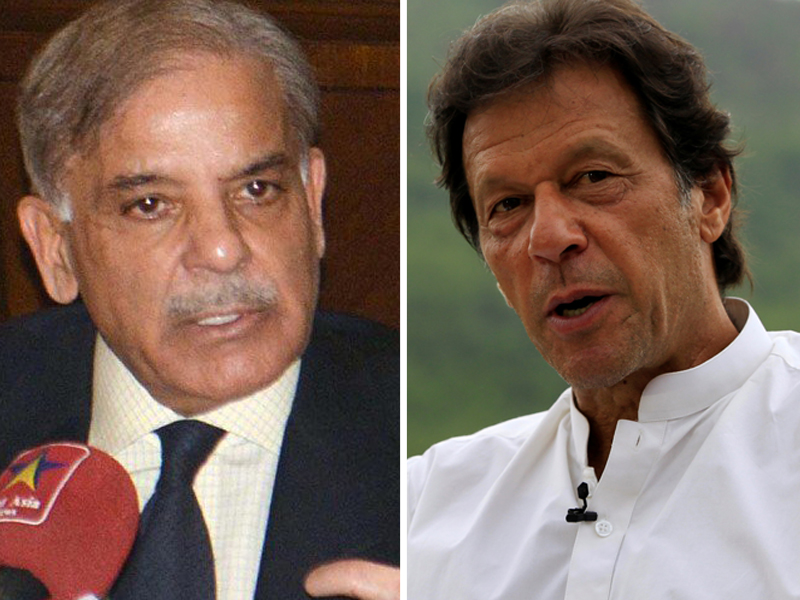 ---
ISLAMABAD: Differences between the government and the opposition over the appointment of two members of the Election Commission of Pakistan (ECP) on Thursday grew further, as Opposition Leader Shehbaz Sharif accused the Prime Minister's Office of violating the relevant constitutional clauses.

Shehbaz, in a letter to Prime Minister Imran Khan, said the Pakistan Tehreek-e-Insaf (PTI) government violated the Constitution in more than one ways, as it missed the deadline for the appointment of the ECP members from Sindh and Balochistan.

The letter from the office of the opposition leader in the National Assembly comes in response to the letter from the prime minister's office which sent three nominations -- each for the two vacancies in the ECP.

The opposition had already turned down an earlier letter sent from the office of Foreign Minister Shah Mahmood Qureshi. Later, the Prime Minister's Office sent the letter for consultation.

The prime minister proposed the names of Amanullah Baloch, Munir Kakar and Naveed Jan Baloch from Balochistan and Khalid Mehmood Siddiqui, Farrukh Zia and Shaikh Iqbal Mehmood from Sindh.

The deadline set by the Constitution for the purpose was already missed earlier this month, said the opposition leader's letter. Shehbaz mentioned that the government violated Article 215(4) of the Constitution by delaying the process of appointment of the ECP members.

Shehbaz, who is also the president of the Pakistan Muslim League-Nawaz (PML-N), said the government's letter did not adhere to the "intent and spirit of the Constitution" because the Constitution stipulated that the names would be forwarded by the prime minister to the parliamentary committee in consultation with the opposition leader.

In case there is no consensus between the prime minister and the leader of opposition, Shehbaz said, each side would forward separate lists to the parliamentary committee for consideration which could confirm any name. "Such unilateral nomination is not possible," he contended.

He also pointed out that the proposed candidates in the PM's letter differed from those mentioned in the letter sent by Foreign Minister Shah Mehmood Qureshi.

He added that the constitutional term of "consultation" was unambiguous as the Supreme Court had already clarified it in PLD 2011.

The letter written to Shehbaz from by the Prime Minister's Office revealed that the government had withdrawn the previous nominations -- sent through the foreign minister -- and new names had been suggested for the two vacant constitutional posts.

The move came after criticism from the opposition as well as from legal circles over the refusal of the prime minister to hold direct, mandatory consultation with the opposition leader as required under the Constitution.
COMMENTS
Comments are moderated and generally will be posted if they are on-topic and not abusive.
For more information, please see our Comments FAQ