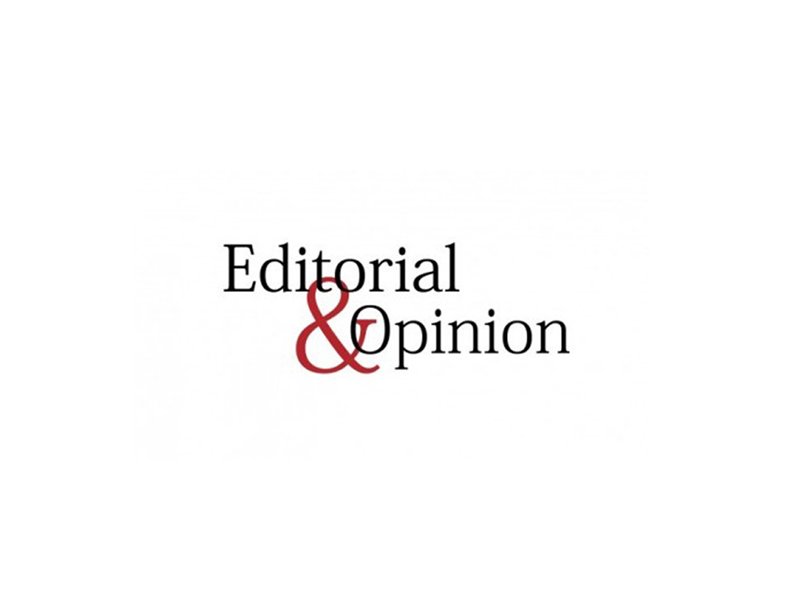 ---
After the horrific and inhumane act of terrorism at two Christchurch mosques, security and counter-extremism analysts are pontificating as to what were the push and pull factors that led to the most devastating terrorist attack on New Zealand's soil.

As the dots are being connected, what is clear is that this was a premeditated and well-coordinated attack to ensure maximum publicity and impact across the globe. The protagonist had the audacity to live-stream his mass killing rampage on Facebook and post his motivations for undertaking this gruesome act in a de facto pseudo manifesto titled 'The Great Replacement — Towards A New Society — We March Ever Forwards', which was circulated across online social media platforms and emailed to the office of New Zealand Prime Minister Jacinda Ardern in advance of the barbaric attack.

The pseudo manifesto and blueprint for the attacks features a canopy of racist, nationalistic, white supremacist rhetoric where Tarrant seeks to justify his rationale for the targeted killing rampage drawing inspiration from Anders Breivik, the Norwegian far-right terrorist who committed the 2011 Norway attacks. If there is any difference between the two, it is that Brevick's was an indiscriminate killing rampage where he detonated a van bomb in Oslo killing eight people and then shot dead 69 participants of a Workers' Youth League (AUF) summer camp in the Island of Utoya whereas Tarrant specifically targeted Muslims attending and frequenting their local mosques for Friday prayers.

It is important to understand that the horrific mass killing rampage undertaken by Tarrant via the pretext of a white supremacist far-right nationalistic ideology is not something that has happened in isolation. It has culminated via the rise of what is often termed as alt-right nationalistic social and political movements in the US and Europe. The rhetoric that is dished out by such groups incorporates all the hallmarks of the language used in the pseudo 'The Great Replacement' document with language that incorporates anti-Muslim hatred, nationalistic, xenophobic and racist vitriol. Political parties such as UKIP, EDL, Britain First, Party for Freedom, National Rally and Pegida all align to this same ideology across the UK and mainland Europe. This is also being fuelled by the likes of Steve Bannon, the former executive chairman of the alt-right American news platform Brietbart who helped spearhead and galvanise Donald Trump's nationalistic alt-right populist base that led to his victory in the US Election of 2016. Bannon is now attempting to create a similar pan far-right nationalistic European social and political phenomenon via his new organisation 'The Movement'.

In 2016, Labour Party MP Jo Cox was shot dead by Thomas Alexander Mair who had links to far-right political groups. Year 2017 saw an attack where a van was driven into a pedestrian near the Finsbury Park Mosque by David Osborne who had been galvanised to undertake a revenge attack after a series of terrorist incidents earlier in the year which included the West Minister Bridge attack orchestrated by Khalid Masood injuring 50 people and leading to the death of a unarmed police officer. This was followed by the Manchester Arena suicide bombing where 23 people died, including the attacker Salman Ramadan Abedi, and thereafter the London Bridge Attack where the assailants — Khuram Shazad Butt, Rachid Redoune and Youssef Zaghba — embarked on a vehicle ramming and stabbing terrorist enterprise in the London Borough Market leading to eight fatalities and numerous injured. It was reported that the attackers were inspired by Islamic State (IS) to undertake their heinous terrorist act.

To further demonstrate the pendulum of hate that is simmering at our shores, David Parnham was charged with soliciting murder in 2018 by sending coordinated letters to multiple postal addresses across the UK calling on people to launch violent attacks against Muslims on "Punish a Muslim Day", where the content of the letter featured fictitious points reward system based on the severity of the punishment inflicted on Muslims.

"The Great Replacement — Ethnic Replacement", white supremacist nationalistic agenda does not only specifically target Muslims per se, but all 'invaders' that are none-white and have been part and parcel of western mainland for many decades or have recently migrated and settled there. It specifically focuses on topics such as the high fertility rates of non-white cultures which will subsequently pose a significant threat to "conventional European Identity" with one of the key ways to control this is the extermination of individuals and their offspring who belong to these predominantly none-white cultures and nations. The notion of citizenship for all races is dismantled by this warped racist agenda.

What this brief chronology of terrorist incidents in New Zealand and the UK demonstrates is that the protagonists of terror are using warped pseudo ideological narratives at social, political or misconstrued religious level to justify their vile acts.

Whilst some of the attacks may be individually inspired by what is commonly coined as "lone actors", many of them are inspired by the far-right with similar shock-and-awe tactics via online social media platforms to generate the widest publicity and fear amongst the population.

In the wake of the Christchurch mosque attacks, it is critical for governments, national intelligence, security and social media companies to up the ante and put in place strict regulatory and protective measures to curtail the individuals and concerted groups who espouse the language and narrative of hate, no matter what side of the spectrum it is emanating from as if it is left unchecked it would lead to devastating loss of innocent lives as sadly witnessed in Christchurch. It is also of upmost importance that the security and safety of the places of worship — synagogues, mosques, churches and temples — are upgraded while respecting the sanctity of religions and protecting human solace and peaceful existence.

Published in The Express Tribune, March 29th, 2019.

Like Opinion & Editorial on Facebook, follow @ETOpEd on Twitter to receive all updates on all our daily pieces.