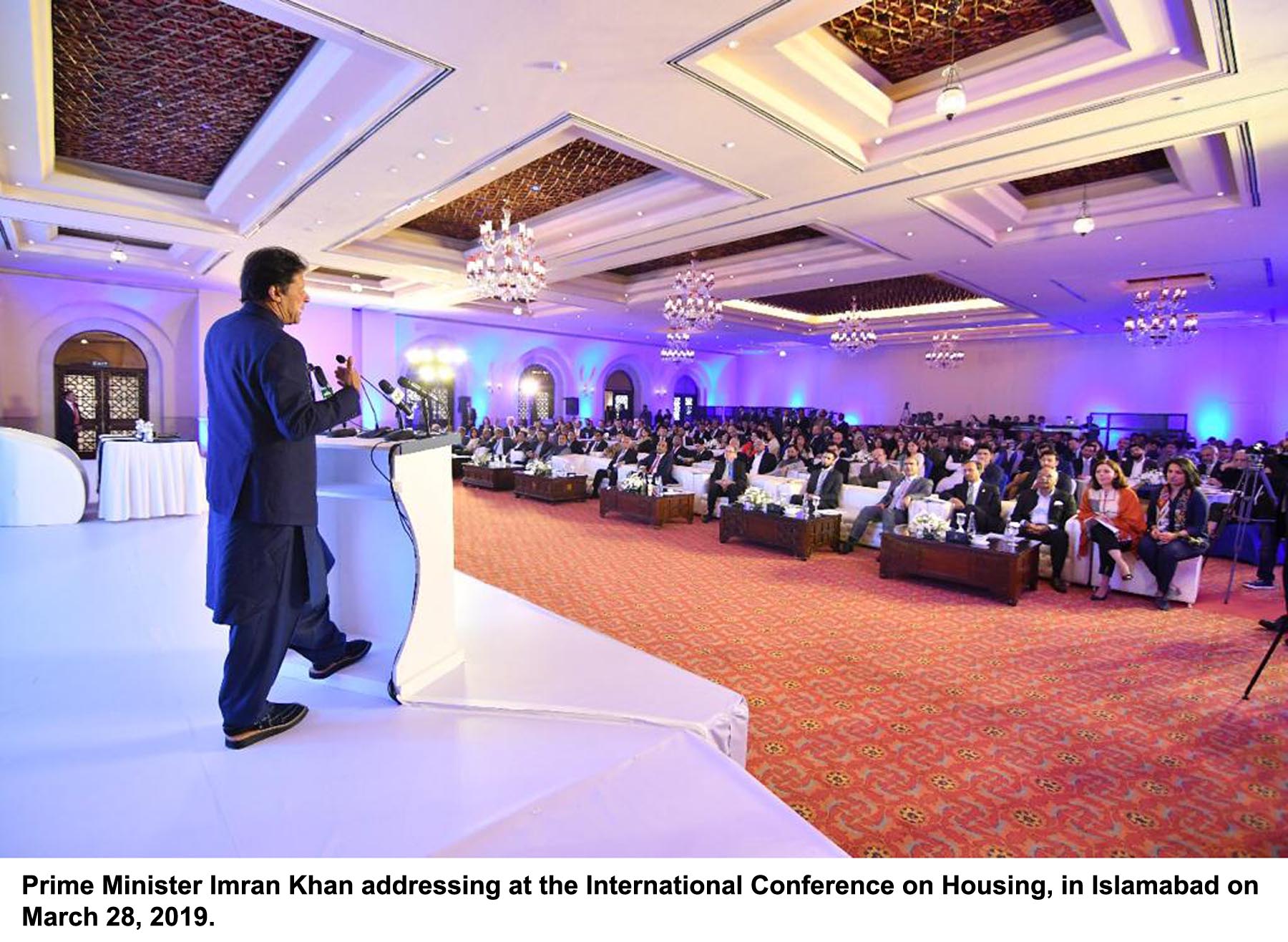 ---
ISLAMABAD: Prime Minister Imran Khan said on Thursday that the government's scheme to build five million houses for the poor will be launched next month.

"The State Bank of Pakistan and the World Bank are providing valuable assistance in the efforts to achieve the government's target of building five million housing units," the prime minister told the audience at the International Housing Conference in Islamabad.

"There is a demand for 10 million houses in the country. We have set our target at five million but even that is an ambitious one considering the lack of infrastructure," he elaborated.

He added that the government was looking towards the private sector to engage actively in the low-cost housing initiative.

"We want the private sector to participate and want young entrepreneurs to contribute. Chinese and Malaysian companies have expressed their interest in housing projects here, while the response from overseas Pakistanis has also been positive," he informed the audience. He added that the initiative would positively impact the economy in several ways as over 40 other industries were directly related to housing.

The prime minister said the government was formulating foreclosure laws in collaboration with the central bank as the country lacked mortgage facility for low-income groups.

"After the housing project is launched, it would also face an incremental increase every year. The private sector will help in achieving this gigantic task and the government will merely act as a facilitator," he added.

Under the housing scheme, the poor will be provided with house financing, In case anyone is unable to avail house financing, the government will have them sponsored.

Concealing of land

The prime minister also announced that concealing of land and property would be declared a criminal offence.

"The decision was made at the last meeting of the federal cabinet," he explained.  "Over recent months, we have retrieved occupied land worth Rs500 billion just in Islamabad. People have become billionaires by occupying lands and hiding properties. Till today, property and holdings are being hidden from the government," he added.

Squatter settlements

The prime minister also shared the government's plans for the uplift of squatter settlements. "There has never been any planning for these settlements. There are no facilities for the poor and, usually, boundary walls are raised around them to keep them out of the elite's view," he observed.

"We are introducing a plan to regularise these settlements and are looking to adopt the models in India and Turkey," he added.

Khan also spoke about the shift towards vertical construction. "We have to allow housing to grow vertically. Our arable land is being used up and threatens our food security. We will encourage more vertical construction. Singapore is the best example and our task force is learning from them," he said.
COMMENTS
Comments are moderated and generally will be posted if they are on-topic and not abusive.
For more information, please see our Comments FAQ