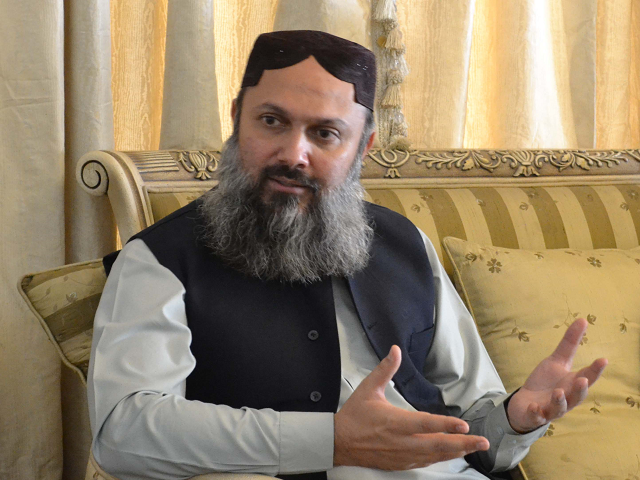 ---
QUETTA: Balochistan Chief Minister Jam Kamal has said the provincial government would benefit from Turkey's experiences for promoting tourism in Balochistan, which, according to him, offers lot of opportunities for people who want to invest in tourism.

"Visits by Turkish investors in Balochistan would be helpful to promote trade in different sectors in Balochistan," said Kamal on Wednesday. "The province's southern sea areas and northern mountain region have the potential to turn into tourist havens," he added.

Kamal was talking to Turkish Consul General Tolga Ucak who called on him at the CM House in Quetta. Senator Sarfraz Bugti and CM's Coordinator Agha Mir Shakil Durrani were present in the meeting.

Both leaders discussed avenues for cooperation and investment in different sectors of Balochistan by Turkey. Both leaders agreed to promote bilateral relations and trade.

TB elimination in Pakistan essential by 2030: Balochistan CM aide



The Turkish envoy said Turkish traders would visit Balochistan and invest in this province in different sectors. Both leaders agreed that joint filmmaking based on tourism would be helpful in public diplomacy and promotion of tourism.

Kamal said Pakistan and Turkey have historic friendship based on similarity of religion, culture and tradition. "We should promote economic ties too for strengthening these relationships," he said.

The CM suggested that a youth exchange programme between Balochistan and Turkish universities should be launched, adding that Turkish language classes would be started in Balochistan's universities. He sought Turkish cooperation in the effort.

Tolga Ucak endorsed Jam Kamal and said: "Turkish and Pakistani nations and governments have strong relationship and we will make it stronger. Pak-Turk Foundation has lots of schools in Balochistan and it is playing a good role in providing quality education in this province," he said.

"We would try our best to invite Turkish investors to put their money in Balochistan," he added.

New recruitment policy

The CM has decided to amend the Balochistan government's recruitment policy for new hirings on vacant positions in different departments. The purpose of this amendment is to provide jobs to the local candidates of different districts from grade-one to grade-15 at district level.

Kamal took this decision while presiding over a meeting to review new hiring in different departments of Balochistan. Provincial Ministers Nawabzada Tariq Magsi, Sardar Abdul Rehman Khetran, Mir Muhammad Khan Lehri and secretaries of government departments attended the meeting.

The meeting decided that in light of the amendment, the hiring process would be started immediately and all departments would publish advertisements for vacancies according to their districts.

It would help a candidate submit his or her application for a vacancy in his related district. The specific quota of districts would be allocated at divisional level.

It was decided that vacancies against specific quota for the disabled would be separately published and the age limit of 43 years for such vacancies would be highlighted clearly.

Kamal said population of all districts has increased, adding that some other factors are also considered while making amendment in recruitment policy and zonal quota. "The competition is tough as literate people are applying for government jobs," he said.

He said merit and transparency is his government's top priority and the government would not disqualify any eligible person in this process.

"We would conduct test and interview of candidate in his own district. Vacancies would be announced according to the needs of the area. Job opportunities would be provided in the information technology, engineering, livestock, education and agriculture and research sectors," the CM said.
COMMENTS
Comments are moderated and generally will be posted if they are on-topic and not abusive.
For more information, please see our Comments FAQ