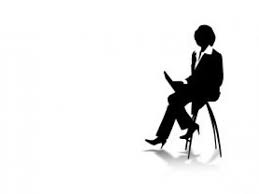 ---
ISLAMABAD: The government on Wednesday was urged to focus on the financial inclusion of women by promoting women entrepreneurship to improve economic growth.

This was urged by Islamabad Chamber of Commerce and Industry (ICCI) President Ahmed Hassan Moughal in a statement on Wednesday.

He said that the lack of access to finance was a major barrier for women to engage in business activities. For the sustainable development of the economy, it was imperative to provide equal opportunities to the entire population. Moughal, though lamented at the gender-wise distribution of gross loan portfolio of the State Bank of Pakistan (SBP) which showed that only three per cent of small-medium enterprise (SME) loans went to women as compared to 97 per cent to men.

SheConnects: Childcare, unsafe travel deter women entrepreneurs

Similarly, he pointed out that women took just 19 per cent of micro-finance loans compared to 82 per cent of men.

Pakistan, he said, has the lowest rate of female entrepreneurship in the world with women entrepreneurs accounting for barely a percentage of the country's entrepreneurial community compared to the 21 per cent share by men.

Moughal opined that access to finance was a major factor which was holding women back from starting their business ventures, noting that only five per cent of women have access to an account at a formal financial institution.

The ICCI president further said there were a number of structural, institutional and socio-cultural barriers which also restricted entrepreneurial capabilities of Pakistani women. He urged the government to take policy measures to address these issues and create a conducive environment for women entrepreneurs.

Published in The Express Tribune, March 28th, 2019.
COMMENTS
Comments are moderated and generally will be posted if they are on-topic and not abusive.
For more information, please see our Comments FAQ