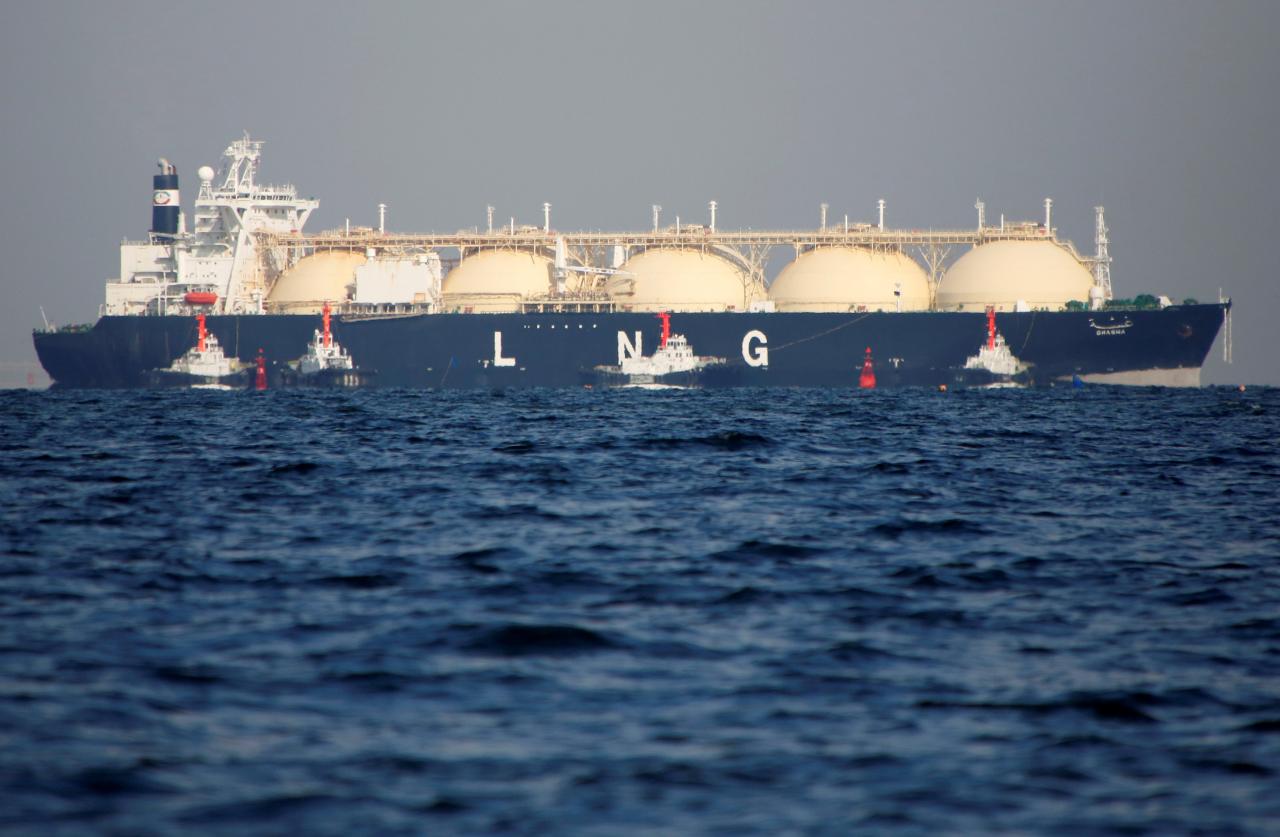 ---
ISLAMABAD: The Pakistan Tehreek-e-Insaf (PTI) government has shelved the plan of shifting existing liquefied natural gas (LNG) terminals from Port Qasim to another suitable site keeping in view the commitments to LNG suppliers.

Earlier, the Ministry of Maritime Affairs had proposed the relocation of LNG terminals due to congestion at Port Qasim. At present, two LNG terminals are running at the port with total handling capacity of around 1.2 billion cubic feet per day.

Following the suggestion for the relocation of terminals, a committee, headed by the Port Qasim Authority (PQA) chairman, was constituted to examine the proposal.

The committee comprised representatives of Pakistan LNG Terminals Limited, Sui Southern Gas Company (SSGC), Sui Northern Gas Pipelines (SNGPL) and Oil and Gas Regulatory Authority (Ogra).

It met on January 10 in order to carry out a cost benefit analysis for the shifting of existing LNG terminals and study the requirement of setting up new terminals.

The committee found that there were certain impediments in the way of relocating the LNG terminals.

It deliberated on international commitments and agreements with LNG suppliers, possible disruption and discontinuation of LNG supply during the process of relocation and energy storage in the country. It was of the view that other allied factors would also require a thorough consideration.

The committee pointed out that it had no relevant experience to undertake the cost benefit analysis and said the prime minister's task force on energy was already working on developing a 25-year energy mix plan and LNG was one of the main components of such future planning.

"In the presence of the energy task force at such a high level, the assignment given to the committee is not understood," it said.

The committee was of the view that as per Ogra rules, the relocation and shifting of existing terminals would be treated as a fresh case and would require fresh licences from the regulator. It also decided that the study to assess the requirement for setting up new LNG terminals may be conducted through a third-party consultant.

Later, the Ministry of Maritime Affairs proposed for consideration of the Economic Coordination Committee (ECC) that the ECC directives to conduct the cost benefit analysis and undertake a study for the shifting of LNG terminals may be withdrawn in view of the deliberations of the committee constituted for the purpose.

The ministry suggested that the Petroleum Division may conduct a study to assess future LNG requirement in the country in consultation with the Cabinet Committee on Energy. Apart from this, the PQA could expedite a study to identify an LNG zone at Port Qasim through a third-party consultant.

The ECC allowed the ministry to withdraw its earlier recommendation for carrying out the cost benefit analysis and study for shifting the LNG terminals.

Published in The Express Tribune, March 28th, 2019.

Like Business on Facebook, follow @TribuneBiz on Twitter to stay informed and join in the conversation.