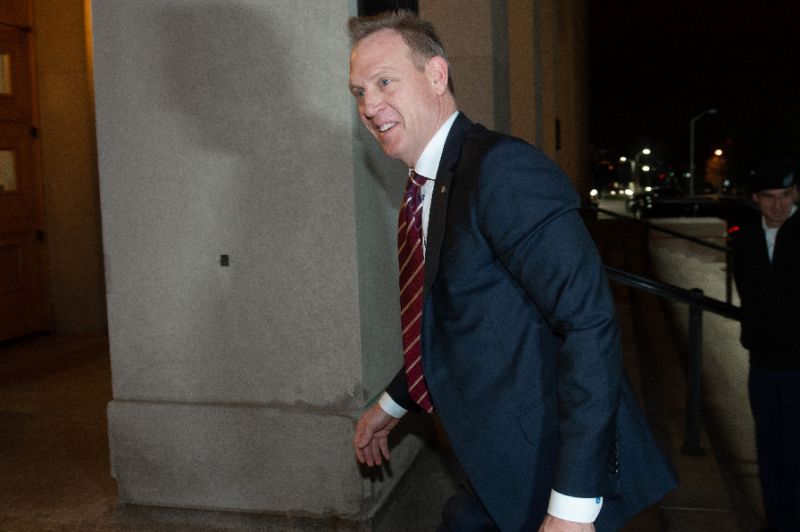 ---
MIAMI: Acting US Defense Secretary Patrick Shanahan warned any nations who might be considering anti-satellite (ASAT) weapons tests like the one India carried out on Wednesday to "not make a mess" in space, noting the debris that can be left behind.

"My message would be: we all live in space, let's not make it a mess. Space should be a place where we can conduct business. Space is a place where people should have the freedom to operate," Shanahan told a small group of reporters on Wednesday, without saying whether he believed India's test left debris. He said the United States was still studying the Indian test

India shoots down satellite in space; Modi hails major breakthrough

"You cannot make [space] unstable. We cannot create the
debris problem that ASAT tests create. So, thoughtfulness goes a
long way."

Earlier in the day, Indian Prime Minister Narendra Modi said New Delhi had shot down a satellite in space with an anti-satellite missile, hailing the test as a major breakthrough in its space programme.

Modi made the announcement in a television address to the nation. He said India would only be the fourth country to have used such an anti-satellite weapon after the United States, Russia and China.

Such capabilities have raised fears of the weaponisation of space and setting off a race between rival powers.
COMMENTS
Comments are moderated and generally will be posted if they are on-topic and not abusive.
For more information, please see our Comments FAQ