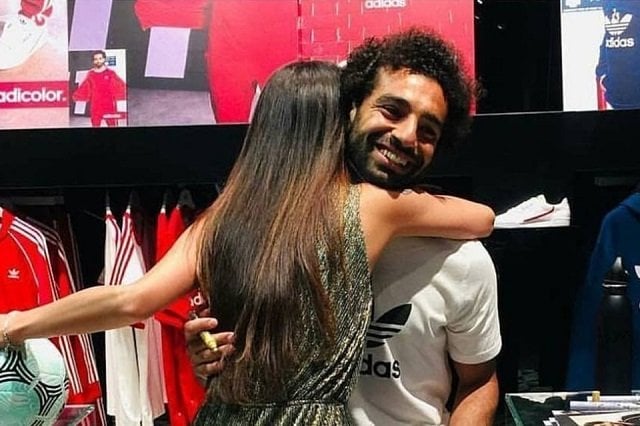 ---
Liverpool star Mohamed Salah on Wednesday was given dressing down by his harshest critic - his mother over a photo of him hugging a female fan in Dubai, The Sun reported.
Salah, 26, has played a key role in the Reds challenging Manchester City for the Premier League.
But his rise to fame doesn't mean he's above criticism from the woman who brought him into the world.
A picture did the rounds on social media of Salah - who married childhood sweetheart Magi in 2013 - hugging a female fan.
Investigation underway after Islamophobic abuse aimed at Liverpool's Mo Salah
And once his mum saw the post, she sent the married star a brilliant message, saying: "If I saw your father doing this, I would ask him for divorce."
Salah shared the conversation on Instagram with laughing emojis - showing there were no hard feelings.
The Egypt superstar didn't travel with his international team-mates for their African Cup of Nations qualifiers.
Boss Javier Aguirre is looking to introduce new players into the international fold and as such has chosen to give the Liverpool forward a rest.
Salah has already played more than 40 games for Liverpool this season and the Egyptian gaffer appears to be cutting some slack.