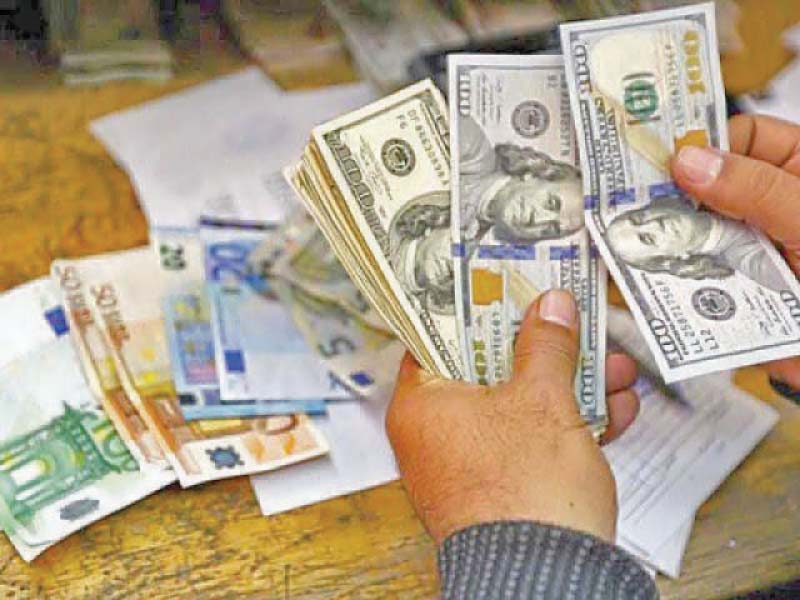 ---
ISLAMABAD: Pakistan's gross financing needs in the next two years could hit a minimum $50 billion and it will have to get short-term debt rolled over besides securing new loans to meet external obligations, said Shahid Kardar, former governor of the central bank on Tuesday.

He stated this while speaking at an event organised by the embassy of Switzerland in Islamabad, which discussed the challenges faced by Pakistan's economy and the way forward.

Kardar said the International Monetary Fund's (IMF) financing envelope would not be that big to meet the external financing needs.

As per Pakistan's entitlement, it can secure a net $6 billion from the IMF after excluding outstanding liabilities, said the former central bank governor.

Even the $50 billion financing requirement, on an average of $25 billion a year, seems very conservative given the external sector challenges being faced today. This requirement is worked out on the assumption of a single-digit current account deficit in dollar terms.

Pakistan remains firm, IMF changes its stance: Umar

It seems that due to the huge external financing requirement, Pakistan's reliance on the club of friendly countries will continue in coming years or else it will be in trouble.

The government would have to contract nearly $35 billion in the next over two years to meet the financing needs, said Kardar.

Pakistan's external debt and liabilities have already crossed $100 billion. The amount that will have to be rolled over or rescheduled into long-term loans will be over $15 billion in just two years.

Pakistan's gross official foreign currency reserves of $10.6 billion have primarily been built on borrowed foreign funds. So far, the government has secured $9.2 billion in emergency loans from China, Saudi Arabia and the United Arab Emirates. Only China gave $4.2 billion since July last year.

IMF asks Pakistan to take decisive actions

The government is contracting expensive commercial loans at a time when it has much cheaper longer-maturity debt available from the World Bank, Asian Development Bank and IMF. However, loans from these countries are pegged with structural reforms, which are often painful and politically unpopular.

Kardar said it seemed that the IMF had frontloaded conditions for the under-discussion programme, which may create serious problems for the government. He was of the view that due to the prevailing macroeconomic conditions, poverty in the country could go up in the next two years.

He said the nature of problems suggested that it would require four years to address the structural issues but the IMF wanted to do most of it upfront, which could be problematic.

Finance Minister Asad Umar said on Monday the IMF had budged from its hard position, hoping that an agreement could be signed by the third week of next month.

Like the finance minister, Kardar also criticised past IMF policies, saying the IMF had failed in its own areas of core competence like taxation. It was on the IMF watch when Pakistan ended up distorting the tax structure including introduction of the concept of higher tax rates for non-filers of tax returns.

Umar also blamed the IMF for the current economic mess as the macroeconomic situation could not improve despite signing 21 programmes with the fund.

Kardar said due to the serious nature of structural issues, the average annual growth rate for the next two to three years could be 3%, which would not be sufficient to create adequate job opportunities.

Independent economists have time and again said Pakistan needs to grow at a pace of 8% to absorb the additional 40 million youth, who will enter the labour force over the next 35 years.

Pakistan requires an increase in its investment and savings ratios to create an enabling environment for the creation of jobs. However, low tax revenues have restrained the government's ability to enhance public investment.

Kardar said this year, the tax-to-GDP ratio may fall below last year's level of 13% as the Federal Board of Revenue struggled to enhance its collection.

"The federal government also needs to get its act together by curtailing expenditures in areas which fall in the provincial domain," said Kardar. He also sought a review of the independent power producers (IPPs) policy, which had given undue benefits to the producers at the expense of electricity consumers.

He said the IPPs had been given massive concessions and high rates of return at a time when global prices were going down.

Kardar also struck a positive note, saying the foreign direct investment may pick up due to a semblance of political stability. But foreign investors will only follow a boom that has to be created by domestic investors.

Published in The Express Tribune, March 27th, 2019.

Like Business on Facebook, follow @TribuneBiz on Twitter to stay informed and join in the conversation.
COMMENTS (1)
Comments are moderated and generally will be posted if they are on-topic and not abusive.
For more information, please see our Comments FAQ